Man with moderate injuries rescued from creek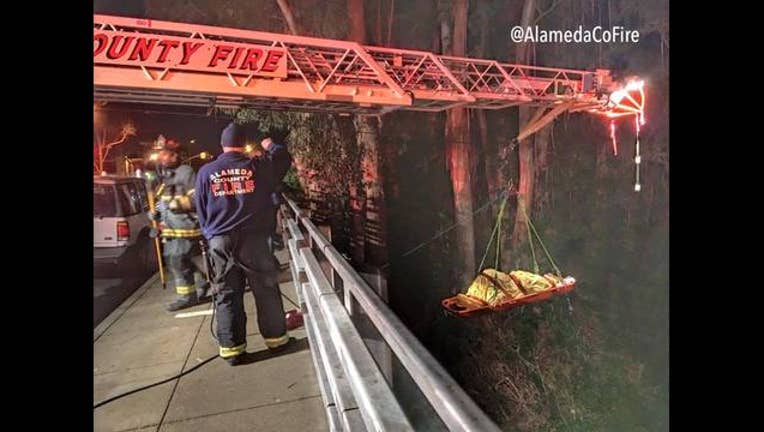 article
Firefighters rescued a man from a creek in San Leandro early Thursday morning, an Alameda County Fire Department spokeswoman said.
The man was rescued at 1:48 a.m. from San Leandro Creek in the 1000 block of Bancroft Avenue after being in the water for about 30 minutes, fire department spokeswoman Aisha Knowles said.
Firefighters used an apparatus from the fire truck to extricate the man from the creek. He had suffered moderate injuries and paramedics took him to a hospital for treatment, Knowles said.
Fire officials did not say how the man may have ended up in the creek.