Maurice Hastings: Man wrongfully convicted gets name cleared
LOS ANGELES - After spending more than half his life in prison, Maurice Hastings' name is now officially cleared. 
On Wednesday, a judge found Hastings factually innocent for the murder of Roberta Wydermyer, following DNA testing that exonerated him.
He spent 38 years behind bars for the 1983 abduction and murder of a woman in Inglewood.
PREVIOUS COVERAGE: South LA man serving life in prison now free after DNA evidence proved him innocent
Hastings was released from custody last October after his conviction was vacated for the 30-year-old woman's abduction, sexual assault and slaying, along with the attempted murder of Wydermyer's husband, Billy Ray, and his friend George Pinson.
Gascón said this will now pave the path for possible relief that could be sought in connection with his wrongful conviction.
"Thanks to the DNA testing completed, Mr. Hastings' DNA profile was excluded and someone else was determined to have been the assailant in this case," the district attorney said. "In this particular case, the assailant went on to continue to harm other victims before he was arrested and prosecuted."
That man -- subsequently linked to the attack through DNA testing -- died in prison, Gascón said.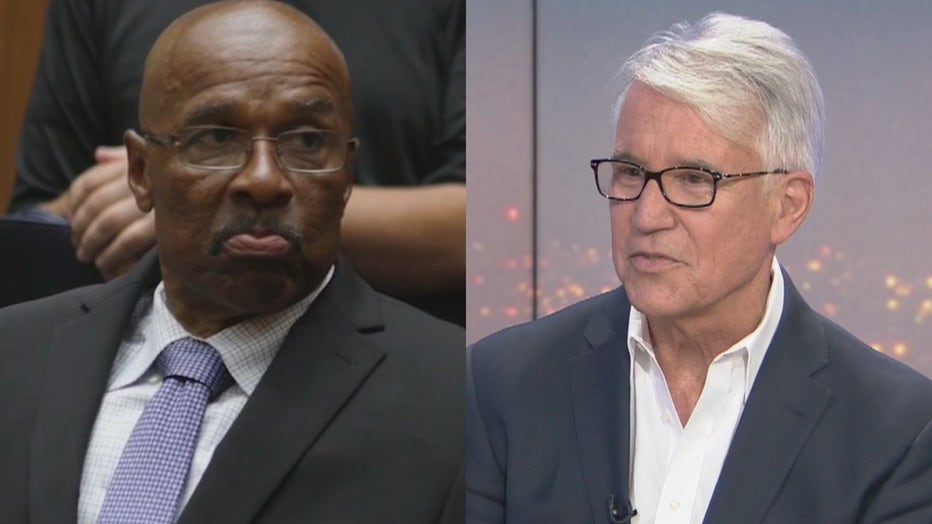 Following the judge's decision, Hastings said he is relieved and looking forward to the future. 
"I'm grateful for the judge's ruling, I'm grateful for the district attorney's office. It's been wonderful today. I'm ready to move forward with my life; I'ma happy man right now," Hastings told FOX 11. 
The district attorney said he is "proud that we have corrected this injustice," but said the evidence in this case should have been tested two decades ago.
Gascón lauded Hastings for his "character" and his "commitment" to his innocence, saying he had talked with the man multiple times and had never seen a scintilla of anger or hate.
Hastings told reporters that it is a "wonderful time in my life" and thanked the Los Angeles Innocence Project for working "tirelessly" on his behalf.
He said he was "real overwhelmed" upon being told during a phone call while in state prison in Chino that he was going to be taken back to court for his conviction to be vacated.
"I had tears. I asked myself, `Could this be it? Could this be the end?"' he said. "I was very emotional."
Paula Mitchell, the Los Angeles Innocence Project's director, said a factual innocence ruling will be the "next huge step in Mr. Hastings' journey toward clearing his name fully."
Wydermyer had made a late-night trip to a market in Inglewood, but she never returned home.
Authorities at the time said her assailant stole her cash and jewelry, assaulted her and then shot her in the head. Her body was then placed in the trunk of her car, which the assailant took.
After his wife failed to come home, Wydermyer's husband and Pinson went out looking for her, and they spotted her stolen vehicle being driven by the suspect. The assailant sped away, but the duo pursued him, authorities said. The suspect eventually fired shots toward the pursuing pair, with Billy Ray Wydermyer suffering a shrapnel wound.
Hastings was arrested months later. His initial trial ended with a hung jury, but he was convicted at his retrial. He had faced a potential death sentence, but jurors instead recommended that he be sentenced to life in prison without parole.