Metallica performing as part of Record store day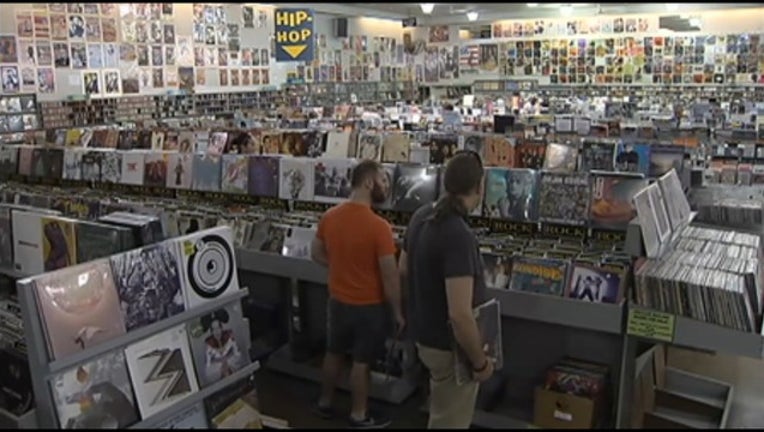 article
Berkeley, Calif. (KTVU) - If you're feeling nostalgic this morning, it's the perfect time to indulge, and enjoy some of your favorite music -- on vinyl.
Saturday is Record Store Day, and music stores across the Bay Area and across the nation are enticing music lovers with some limited edition releases.
Some of the special records include classic names, such as David Bowie and Etta James, but also newer stars like The Weekend and Justin Bieber.
Last year, vinyl sales were up 30%, with fans buying nearly 12-million records.
But that only made up about 5% of album sales.
Rock band Metallica has supported Record Store Day, since its inception in 2008.
This year, the band is the record store day ambassadors.
To celebrate, Metallica is putting on a free show at Rasputin Music in Berkeley.
Only a few lucky fans won tickets to see the show at 4 p.m. Saturday, but the rest of us will have to catch the show online.
The band will be streaming their performance on Facebook.
Metallica is also releasing deluxe re-issues of its first two albums today -- 1983's "Kill 'Em All" and 1984's "Ride the Lightning."