Milo Yiannopoulos resigns as editor of Breitbart Tech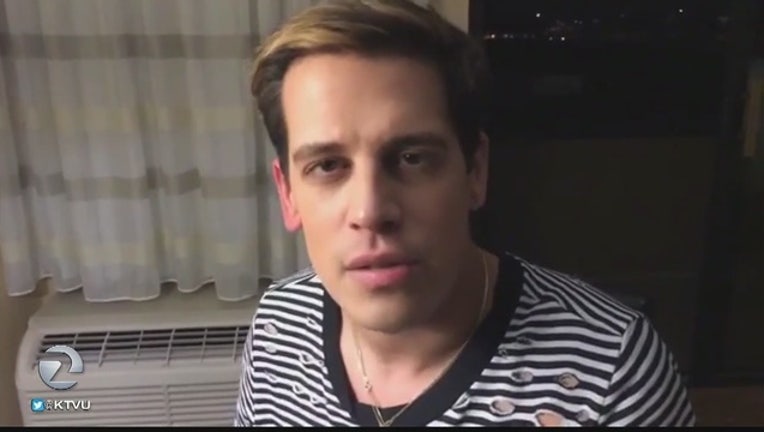 article
NEW YORK (AP and KTVU) — Milo Yiannopoulos has resigned as editor of Breitbart Tech after coming under fire from other conservatives over comments on sexual relationships between boys and older men.
On Monday, he was disinvited from the Conservative Political Action Conference after video of his remarks was promoted through social media by a conservative blog, the Reagan Battalion. Publisher Simon & Schuster and its Threshold Editions imprint later announced it would cancel the publication of his book, "Dangerous."
In a statement Tuesday, Yiannopoulos said he would be wrong "to allow my poor choice of words to detract from my colleagues' important reporting."
Recently University of California Campus Police have released several photos of suspects allegedly involved in a variety crimes committed earlier this month during a protest against Yiannopoulos.
According to university officials, the protests on Feb. 1 caused more than $100,000 in damage to the University of California at Berkeley campus, not counting more than a dozen businesses that were vandalized in the city's downtown area and Telegraph corridor. Read the full story here.