More license plate readers are coming to Bay Area, but do they work?
PIEDMONT, Calif. - Cities around the Bay Area are clamoring for ideas on how to combat crime and curb carjackings, leading more municipalities to turn to license-plate-reading cameras for help.
Oakland, San Francisco, San Jose, Berkeley and San Leandro are just the latest poised to buy hundreds of automated license plate readers and security cameras. They would be installed on police cars and street poles in the hopes of deterring criminal activity and catching perpetrators in the act of stealing cars and committing other crimes. 
But do these cameras even work?
If you ask Piedmont Police Chief Jeremy Bowers, the answer is an unequivocal yes. 
Bowers attributes the arrest of 248 people – about 27 people a year – directly to the help of the automated license plate readers that Piedmont installed in 2014. In that same time period, 375 stolen cars were recovered, also with the help of the readers. 
The 39 cameras snap pictures of license plates, similar to the FasTrak cameras used on the region's bridges. The cameras only register a "hit" when a car is reported stolen or on some type of police wanted list. 
Roughly 24% of the city's crimes over three years – beyond stolen cars – are solved through the automated license plate readers, he told KTVU.
Bowers said Piedmont's license plate reader system works because of several complementary components: The city has one fixed surveillance camera, which captures movements of people in the city and works in conjunction with the license plate readers. Officers have the ability to respond to stolen car hits in real time. It also helps that Piedmont is a tiny, affluent city of 11,000 residents that hasn't had a homicide since July 1999. 
Piedmont is blessed with these fortunes, Bowers acknowledged, which other, larger cities, like neighboring Oakland, are not. 
"We're small, but we're fully staffed," Bowers said. "The volume is manageable where we can drive resources to…locate that vehicle." 
Bowers is also astute enough to know that these readers aren't a panacea, but a helpful aid. 
"They are a tool," he said. "And what we found in Piedmont is that they're an effective tool. We know that sometimes we're looking for that needle in a haystack so that's exactly what the ALPR [automated license plate readers] technology is there to do – to be a force multiplier, to help us identify those needles in a haystack and deal with them." 
And, like other cities, Piedmont police won't chase the driver through residential neighborhoods, but if that driver speeds out of Piedmont into Oakland for example, the chief considers that a win for his city.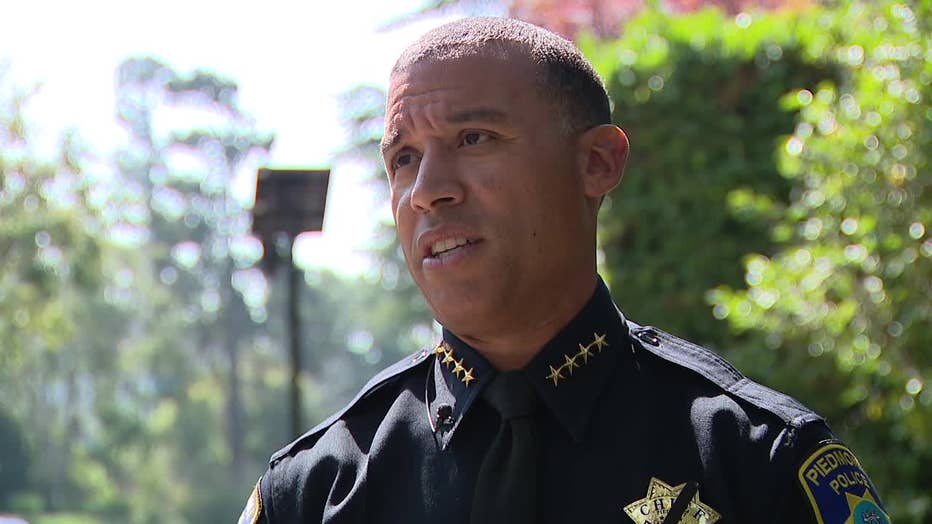 Piedmont Police Chief Jeremy Bowers talks with an automated license plate reader behind him. Piedmont has 39. 
Data is mixed on plate-reading technology
Piedmont's enthusiasm for the license plate readers is inspiring cities to want the same technology, as well.
But the data showing whether the technology works en masse and in larger, more crime-ridden cities isn't so clear. 
For instance, in the pro-camp, a 2011 study conducted by the Police Executive Research Firm shows that the license plate readers "considerably enhanced" recovering stolen vehicles and arresting car thieves in Arizona. 
In the mixed results camp, a 2016 study by the National Policing Institute found that the camera can work, but it all depends on how the technology is implemented. 
And in the doesn't-really-do-much camp, a 2010 study conducted by George Mason University researchers indicate that the license plate reader use led to increased stolen vehicle recoveries but not arrests. And the same study noted no significant improvements in clearances for auto theft cases citywide, but the clearance rate did improve in areas with high concentrations of the cameras. 
Automated license plate readers, known by their acronym of ALPR, are cameras that scan license plates and take pictures of the rear plate and the rear part of the car. 
They can be attached to patrol cars and move around the city. Or, they can be stationary, if they are fixed to a light pole or traffic light. Piedmont has both. 
The technology can only determine if the plate is stolen or wanted; the cameras do not take pictures of people's faces. 
Various cities have various policies on retaining the data. And there are laws in California regulating the use and storage of the information.  
Piedmont purges its ALPR data every 60 days. 
Some cities use the technology to determine if a driver has parked in a spot too long, as well. Other cities, like Piedmont and Oakland, want to use the cameras as a crime-fighting tool. 
The cost of the cameras 
A company called Flock Safety makes a popular version of the cameras, which sell for about $2,500 to $3,000, with an additional one-time installation cost, as well as ongoing maintenance costs. 
Piedmont's maintenance costs are about $100,000 a year, the chief said. 
Flock Safety touts that police can "accelerate case clearance" by using its "intelligence solution."
However, to date, there is no agency that tracks whether the ALPR systems actually help clearance rates, which is calculated by dividing the numbers of crimes that are charged by the total number of crimes recorded. 
Piedmont police do not track clearance rates to know if the ALPR-arrests actually lead to charges and convictions. 
Jonathan Hofer of the Independent Institute in Oakland has looked at Piedmont's ALPR program. He said there is not enough statistical data to prove the system is a success. 
Analyst says anecdotal success is not statistically significant
Locally, Jonathan Hofer, a policy analyst with self-described "libertarian-ish" leanings, conducted his own analysis of Piedmont by looking at data before the city bought the license plate readers and afterward. 
His conclusions?
Piedmont's successes are anecdotal but not statistically significant. 
"What we know right now is the results are pretty poor," Hofer said. "They're making a negligible difference." 
Specifically, Hofer found that the license plate hits-to-investigative leads are low – less than .3%. 
His data analysis also shows there is no real deterrent effect produced by having the cameras.
For example, the number of stolen cars dropped initially after the installation of the technology – from about 60 a year to 35. But since 2019, the number of stolen cars has been climbing back up to the 60-a-year-level.
Hofer isn't necessarily against the technology.
But he wants the public to be aware of the costs – both financially and in terms of civil liberties – before signing onto any program.
He said if the license plate technology costs $100,000 and the arrests, conviction rates and deterrence are negligible, maybe that money could better be used on a human detective, who might get the same, if not better results. 
"You have to factor in installation costs and maintenance costs," said Hofer. "This stuff's not cheap, and so we have to ask ourselves do we want to divest our police resources into tools that may or may not help." 
Jonathan Hofer is the brother of Brian Hofer, chair of Oakland's Privacy Commission and Secure Justice, both organizations that strongly oppose mass surveillance. 
Coincidentally, both Hofer brothers also won a lawsuit against the Contra Costa County Sheriff's Office because they were held up at gunpoint when an automated license plate reader in San Pablo pinged police that they were in a stolen rental car, when in fact, it had been returned, but not properly inputted into the system.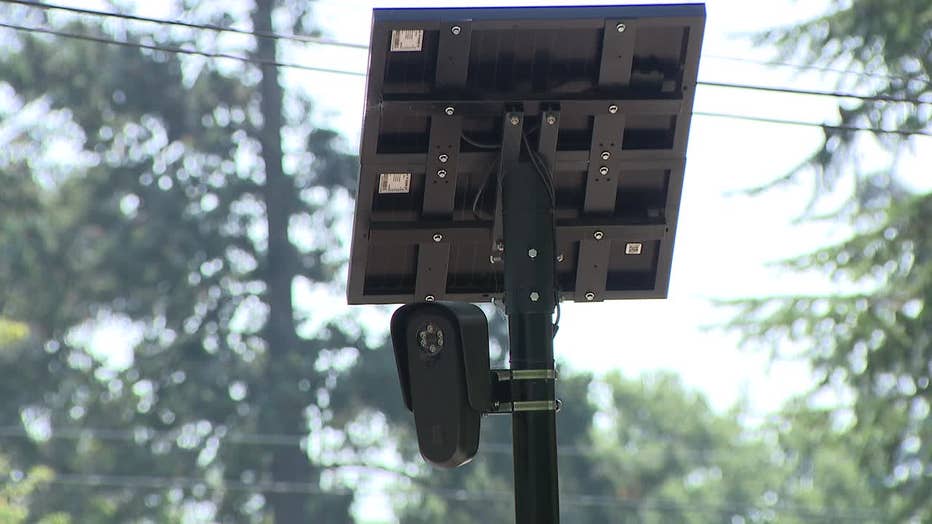 Piedmont has 39 automated license plate readers. This is a fixed, stationary one. The cameras snap pictures of license plates and ping police when a plate comes back stolen. 
In Bay Area, license-plate-reader systems show minimal results
KTVU surveyed several cities that have, or will have, license-plate-reader program. The survey found piecemeal data on whether they're effective or not. 
The results were not conclusive, and if anything, showed a grab-bag of results for arrests and recovered cars, and a dearth of investigative leads.
For example: 
Oakland police have had automated license plate readers on 36 patrol cars since 2008 and acknowledged that they got no investigative leads from the license plate readers in 2022, according to the most recent annual report. In that same time period, 34 stolen cars were recovered but no arrests were made.
Vallejo has been using the license plate readers since November 2021 and has recovered 113 cars and made 116 arrests directly as a result of the technology, the police department's website said.
BART launched a pilot program of license plate readers - 7 mobile and 2 fixed – at the MacArthur BART parking garage in May. The goal was to catch people breaking into cars and stealing catalytic converters. To date, no arrests have been made. However, BART noted in its annual report that 288 parking citations have been handed out during the pilot phase.
San Leandro's Public Safety camera program has only been in place since this year so there is no historical data. The police department is approved for 43 total cameras with installations nearing completion.
Berkeley has been approved to buy 52 fixed automated license plate readers at a startup cost of $250,000 and an annual fee of $175,000, but the cameras have yet to be installed. Therefore, there is no data to support the system's effectiveness.
San Jose has 11 mobile cameras since 2013 costing $200,000. Police have not tracked whether they can link any arrests or clearance rates to the license plate readers.
In response to a public records request, Tiburon said it had no records to disclose regarding arrests or costs relating to its automated license plate readers. However, Tiburon did provide numbers of cars recovered since 2010, when the town installed the cameras: 57 cars were recovered in 13 years – roughly four cars were recovered annually.
Since February, Oakland police disabled all their automated license plate readers on their patrol cars because the department said the reporting policies were too onerous, especially in light of the aging technology. 
In their annual report to the city, Oakland police also cited that several members of the public complained about the negative impacts to privacy and mass surveillance.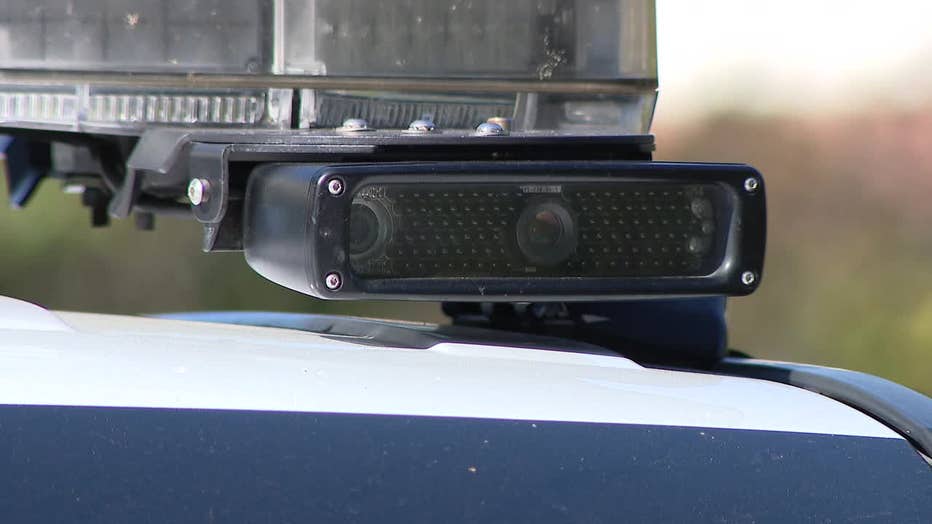 Piedmont has 39 automated license plate readers. This is a mobile one on a patrol car. The cameras snap pictures of license plates and ping police when a plate comes back stolen. 
Oakland poised to install 300 license plate readers
Despite that, Oakland City Councilman Kevin Jenkins and Mayor Sheng Thao are pushing for more. 
Earlier this month, Thao said she wants to use a $1.2 million state grant to install 300 automated license plate reader cameras across the city, an effort that Jenkins touted on social media earlier this summer. 
To date, no formal plans have been submitted to Oakland's Privacy Commission to review. 
In an interview with KTVU, Jenkins said he wants the automated license plate readers to be installed in crime hotspots so that they can help solve cases and "put these criminals behind bars who are creating chaos in our community."
The George Mason University study does indicate that targeting the cameras in these spots yields better results. 
But Oakland has an uphill battle in terms of curbing rampant car thefts in a city that's also grappling with nearly 100 homicides this year. 
So far, there have been nearly 11,000 auto thefts in Oakland this year, averaging about 40 a day. That's the highest number in 15 years. 
With crime spiking and car thefts skyrocketing, Jenkins said he wants to give police any extra tool in their toolbox, even if the evidence isn't there yet to prove that the license plate readers work on a large scale.
There is other evidence to consider, Jenkins said. 
"I have evidence that what's going on right now, does not work," Jenkins said. "I have evidence that neighbors are scared. We have to be willing to try something different. We have to be willing to give technology a chance."
He also knows that stolen cars won't take precedence over homicides, that Oakland police have a strict no-pursuit policy, and there's a shortage of officers to follow up on the stolen car hits and leads. 
"But we have to walk and chew gum at the same time. We have to boost our technology and we also have to recruit," he said. "I don't think it's an either-or. You have to have technologies and you have to have competent law enforcement and do both at the same time." 
Lisa Fernandez is a reporter for KTVU. Email Lisa at lisa.fernandez@fox.com or call her at 510-874-0139. Or follow her on Twitter @ljfernandez 
Brooks Jarosz is a reporter for KTVU. Email him at brooks.jarosz@fox.com and follow him on Facebook and Twitter @BrooksKTVU