Muni makes changes in bus lines to improve service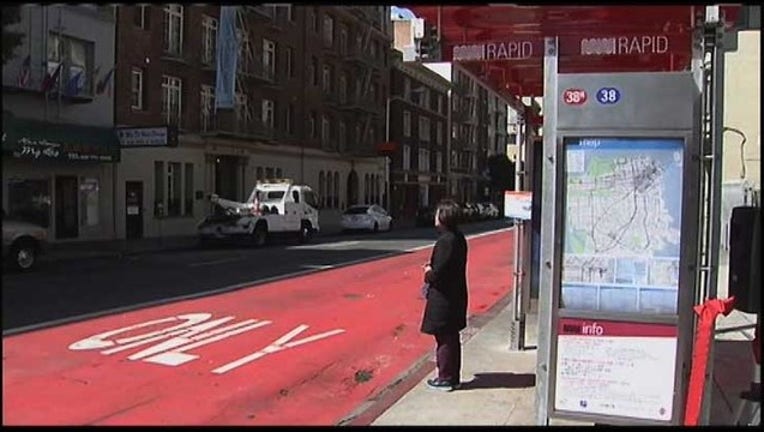 article
SAN FRANCISCO (KTVU and wires) – Transportation officials rolled out a number of changes Friday, including increased service on several bus lines and renovated bus stop shelters in an effort to improve San Francisco's public transit system.
The Municipal Transportation Agency said the limited lines – buses that do not make all the stops on an individual line – are being converted to so-called rapid lines.
The rapid line buses will be equipped with devices that control stop lights and also get stretches of their routes that will be limited to public transit vehicles only.
Officials said the changes will improve flow along the routes.
Buses on nine of the heaviest traveled morning commute routes will come more often a will seven of the evening commute lines.
Among the routes undergoing changes will the 5 Fulton and the 38 Geary rapid lines that served the Richmond District, the 8 Express along Bayshore and the 14 bus in the Mission.
The MTA also has made changes to their bus shelters adding new signs that list the buses that use the stop, bike racks and new maps