Nasdaq sets record high, 15 years after dot-com bubble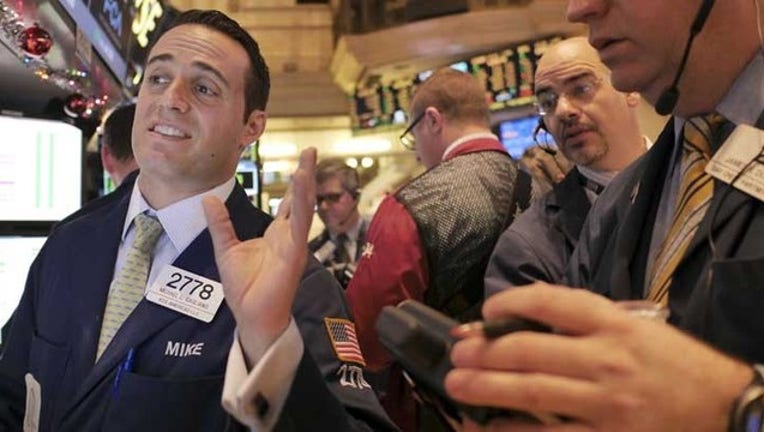 article
NEW YORK (AP) — Fifteen years, one month and thirteen days.
That's how long it took the Nasdaq composite index to close above the record it set at the apex of the dot-com bubble.
The Nasdaq rose 20.89 points, or 0.4 percent, to 5,056.06, above the record of 5,048.62 it set on March 10, 2000. In many ways, the crossing of that threshold is purely ceremonial and psychological.
The index, while still weighted with technology and Internet companies, has not been defined by the like of Pets.com, Geocities or WebVan for a decade and a half.
Apple, a company that was teetering on the edge in 2000, is now the biggest publicly traded company on the planet and makes up 9.7 percent of the Nasdaq. Google, which didn't exist as a public company in 2000, now makes up 2.4 percent of the index.
And the Standard & Poor's 500, which most fund managers use as a benchmark for the overall stock market, recovered from its dot-com peak in 2007.
"It's a major psychological barrier, but in the end, it's just a number," said Scott Wren, senior global equity strategist at Wells Fargo Advisors.
The Nasdaq's advance was part of a broader move higher by the stock market on Thursday.
The Dow Jones industrial average rose 20.42 points, 0.1 percent, to 18,058.69. The S&P 500 rose 4.97 points, or 0.2 percent, 2,112.93. The S&P 500 is about four points below the record high it set March 2.
The Nasdaq's close was a side attraction for many professional investors, who have been focused on companies that have been reporting their quarterly earnings and how the strong U.S. dollar has been having a negative impact on U.S. companies that rely a lot on overseas sales.
3M, General Motors, Procter & Gamble and Caterpillar all reported their earnings on Thursday and all said the strong U.S. dollar hurt them.
P&G, which makes Tide detergent and Gillette razors, said its profits were down roughly 7 percent and sales were down 8 percent from a year earlier. The company blamed a strong U.S. dollar, which makes its products more expensive when sold abroad. P&G fell $1.48, or 2 percent, to $80.95.
Another consumer products company, 3M, also reported lower profits due to the dollar. The maker of Post-Its and Scotch Tape fell $5.01, or 3 percent, to $159.66.
While Caterpillar reported a better-than-expected profit for last quarter, the construction equipment maker said it may face bigger issues later this year as long as the dollar remains strong. Caterpillar fell 8 cents to $84.79.
"The results have been pretty consistent this earnings season. If you're an export-heavy company, your results have suffered from a strong dollar," said Randy Frederick, managing director of trading and derivatives for Charles Schwab.
Benchmark U.S. crude oil rose $1.58, or 2.8 percent, to close at $57.74 a barrel in New York. The advance helped lift energy stocks, which gained 1 percent. Brent crude rose $2.12 to close at $64.85 a barrel in London.
Oil has been recovering slowly from low levels it hit in March, which investors have taken as a sign that prices are starting to stabilize after a year of declines.
In other trading of energy futures on the New York Mercantile Exchange, wholesale gasoline rose 7.1 cents to $1.997 a gallon, heating oil gained 5.3 cents to $1.924 a gallon and natural gas fell 7.5 cents to $2.531 per 1,000 cubic feet.
In other markets, the dollar fell to 119.50 yen from 119.98 yen late Wednesday. The euro rose to $1.0828 from $1.0725. Bond prices rose. The yield on the 10-year Treasury note declined to 1.95 percent from 1.98 percent late Wednesday.
In metals, gold rose $7.40 to $1,194.30 an ounce, silver rose 3 cents to $15.83 an ounce, and copper rose 3 cents to $2.69 a pound.