National school walkout will not include students from Columbine High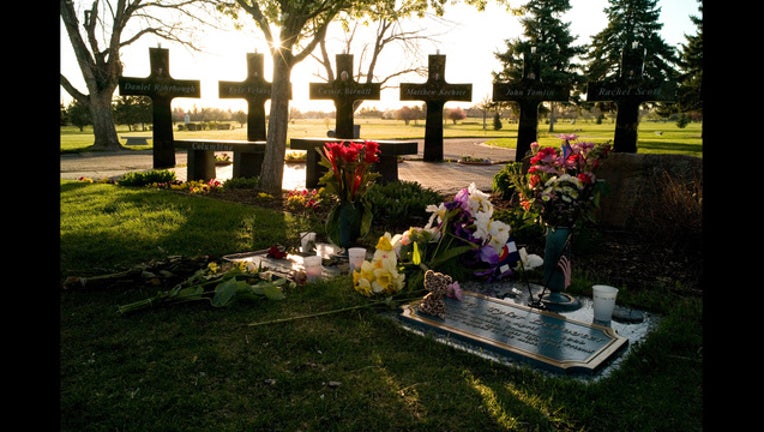 article
DENVER (AP) - A planned national high school walkout for gun control on the 19th anniversary of the Columbine shooting Friday won't include student protests at the Colorado school that changed the way the nation viewed shootings.
Just as it has done every year since the April 20, 1999, shooting killed 12 students and a teacher, Columbine High School will be closed, and students there will stick with their tradition of holding a day of service to commemorate the tragedy in a community that includes both those who have pushed for gun control and to arm teachers.
Junior Kaylee Tyner, who helped organize a walkout at the school on March 14, said the anniversary is a day to remember those lost in the shooting and those they left behind and politicizing it could divide the community.
"Every other day can be a day to push for change," said Tyner, who wishes organizers of the national walkout had reached out to the Columbine community first. "But that is a day to respect victims and their families."
In a letter to other high schools in its suburban Denver district earlier last week, current Columbine principal Scott Christy and the principal at the time of the massacre, Frank DeAngelis, suggested students join their tradition rather than participating in a walkout, noting that April "has long been a time to respectfully remember our loss."
DeAngelis said he does not want to tell other schools nationally what to do. As an unofficial consultant to schools hit by shootings because of his experience, he said he has always told them to consider what their community wants, rather than follow a template. But if schools want to hold events to honor the Columbine victims on the anniversary, he said he would ask that they include a day of service since that is the practice at the suburban Denver school.
The message has spread to other schools across the country, leading some to question whether they should participate in the national walkout, creating confusion even among students at Florida's Marjory Stoneman Douglas High School, where the most recent school shooting massacre claimed 17 lives in February.
Douglas junior Casey Sherman, who organized a march last month that was attended by thousands nationwide, says school administrators are trying to keep kids from walking out because of Columbine's request.
"We all want to support Columbine in whatever they hope for us to do, whether that be walking out during school or simply paying your respects quietly," she said. "My understanding is that Columbine was conflicted themselves as to what direction they wanted to go with it and as a result their message initially came out as seemingly a bit confused."
"I know that Douglas just wants to do right by them."
Douglas senior David Hogg, one of the leaders of the #NeverAgain movement, has sent some confusing directives on social media.
In a now-deleted tweet on Monday, Hogg said he was wrong to have previously said that everyone should walk out on Friday no matter where they were, adding, "This is what Columbine community would like to see on 4/20. #Day of Service"
Later that day, he tweeted "We are still walking out however the Columbine community will be committing 4/20 to volunteering Once again we are still walking out We are still walking out We are still walking out We are still walking out @schoolwalkoutUS has been working incredibly hard on this."
Hogg has been encouraging students to walk out and register to vote. Some Columbine students compromised by holding a combined vigil and voter registration rally on Thursday night.
About a thousand people, including a group of students from Marjory Stoneman Douglas High School, gathered in a park near Columbine. Some held signs that read, "Change Gun Laws," ''Change Congress" and "I Will Vote."
The National School Walkout website says nearly 2,500 walkouts are planned across the country on Friday, mostly at high schools but at some middle schools and colleges, including the University of Cambridge in Britain.
The group's founder, 16-year-old sophomore Lane Murdock, who attends Ridgefield High School in Connecticut, says her organization has been in touch with friends and family of the Columbine community, saying "we've been having a dialogue with them."
Murdock says it is "awesome" that Columbine is doing a service day, but that doesn't mean other students across the country should not follow through with the walkouts, which they've spent a lot of time planning over the past two months.
"Honestly, I just think they're different approaches to the same problem," said Murdock. "This is their day and they've been working really hard and they deserve to raise their voice the way they see fit."
____
Kennedy reported from Parkland, Florida.