NBA: Curry was fouled on tying 3-pointer in Game 3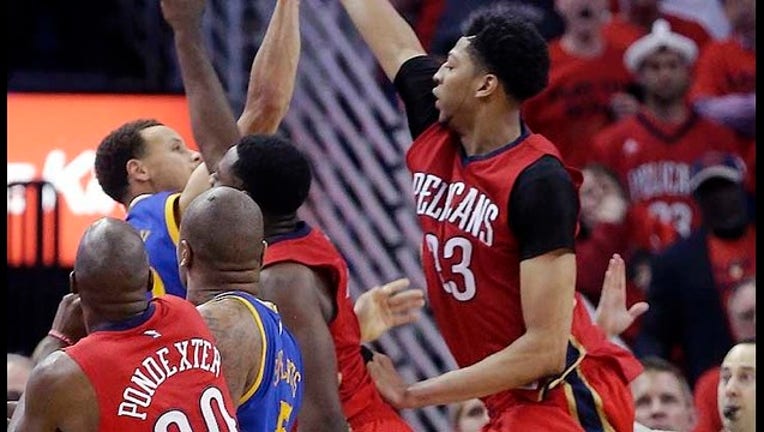 article
NEW YORK (AP) -- Stephen Curry's tying 3-pointer could have been a four-point play.
The NBA says a foul should have been called on Curry's 3-pointer with 3.5 seconds left in regulation Thursday night. Golden State went on to beat New Orleans 123-119 in overtime for a 3-0 lead in its series.
Curry got the ball in the corner after Marreese Speights grabbed an offensive rebound and quickly fired it up as Pelicans defenders rushed at him, making contact.
In its report Friday about the plays in the final 2 minutes of regulation and overtime, the league determined that Anthony Davis made contact with Curry before the All-Star guard landed, ruling it an incorrect non-call.
Curry, who scored 40 points, says Friday he "had plenty of daylight" on the shot.