Neighbor's cat rescue leads to sheriff's dog bite, civil rights lawsuit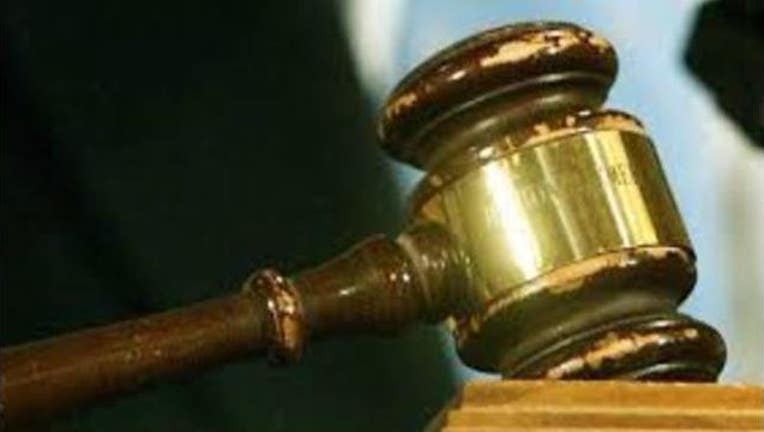 article
SAN FRANCISCO (BCN)-- A Half Moon Bay man who was bitten by a sheriff's dog while rescuing a neighbor's cat told a federal jury in San Francisco today that the ordeal was shocking and "extremely painful."
Richard May, 64, a retired sound engineer, is suing San Mateo County and Sheriff's Deputy Chris Laughlin over the attack by a German Shepherd named Riggs at a fenced construction site where he and his neighbor
had retrieved her cat on the evening of Jan. 1, 2015.
He took the stand today on the fourth day of the trial of his civil rights lawsuit before an eight-member jury in the Federal Building courtroom of U.S. Magistrate Judge Laurel Beeler.
He told the jurors the bites of the dog launched at him by Laughlin were "extremely painful."
As he fell to the ground and the canine continued biting his right leg, May said, "I was scratching and screaming. I was trying to escape in my mind. I couldn't believe what was going on."
May, then 62, and neighbor Sharon Coster, then 73, had climbed over the 7-foot fence of the site with a borrowed stool and climbed up the scaffolding of an unfinished building to retrieve her black-and-white cat
Domino from the scaffolding.
Laughlin, who managed Riggs, and two other deputies were responding to a security company's report of an apparent burglary seen on surveillance video.
The county and Laughlin say that the deputy launched the dog only after Laughlin ordered May to show his hands and drop to the ground and May did neither and remained standing in the shadows.
They claim the deputy's actions were reasonable because Laughlin believed May might have been conducting a commercial burglary and might have a weapon.
May contends he posed no threat and didn't hear any announcement from Laughlin until after Riggs started biting.
His lawsuit is based on claims of unconstitutional use of excessive force, as well as negligence, assault and false arrest under California law. It seeks compensation from the county and the deputy for May's costs and emotional distress as well as a punitive award from Laughlin.
May testified today that he did "absolutely not" hear Laughlin's alleged initial command to show his hands and drop to the ground.
He said he saw the dark silhouettes of the deputies about 100 yards away, assumed they were security officers and stood still to await them.
"I stayed right where I was because I was expecting a conversation," he said.
As the figures approached, the only sound he heard "was a very loud guttural sound which I interpreted as an attack word," May told the jury.
"The dog immediately at full speed was running my way," and began biting his leg, May said.
He said he then heard an instruction to get on the ground and after he dropped to the ground, the canine continued biting.
After handcuffing May and calling off the dog, the deputies summoned a paramedic who put antiseptic on May's injuries. He was then taken to a sheriff's station and interviewed about the incident before being taken
to a hospital for treatment of his injuries.
May testified the deputies did not ask him about his activities during the ride to the sheriff's station, but at one point he told them, "For what it's worth, it was just a cat rescue."
He said that after the interview, Laughlin took him to the hospital and once there, removed his handcuffs, put a sticker that said, "I met Riggs" on May's shirt and then took a photo of May with the sticker.
Laughlin then dropped two tickets on May's lap and left, May testified. The tickets were notices to appear in court for alleged misdemeanors of trespassing and resisting arrest.
Later, however, the district attorney declined to prosecute May on those charges.
May will continue on the stand when the trial resumes on Friday morning.