Niners top Giants in AT&T Open Pro-Am showdown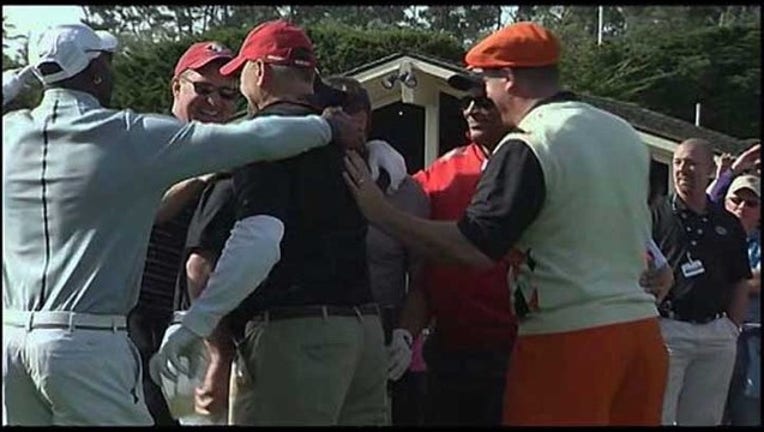 article
PEBBLE BEACH, Calif. (KTVU) – A chip-in by Dwight Clark lifted his team of San Francisco 49ers greats over a team of San Francisco Giants standouts Tuesday at a $100,000 charity golf showdown at the AT&T Open Pro-Am.
It was the fifth year of the event that has become a tradition of Pro-Am week at Pebble Beach.
"I'm excited to be out here," said Giants All-Star catcher Buster Posey. "I'm happy to share this with Giants fans – We got great, passionate fans and they are out in full force."
For 49ers great Jerry Rice, it was all about winning.
"Here in the Bay Area it's all about winning," Rice told KTVU. "The Giants are doing a fantastic job and hopefully we can get those Niners going again."
A team of four greats from each team squared off over five holes for a $100,000 jackpot for local charities.
The Giants team open with a win on the first hole, but the 49ers rallied to take the two next. The teams tied on the fourth and it came down to a chip-off on the fifth and final hole at Pebble's historic 18th.
Clark chipped in and the 49ers hoisted another trophy.