Over 3K pounds of meat recalled over possible E. coli contamination
More than 3,000 pounds of boneless beef chuck product that was distributed to several states is being recalled because it may be contaminated with a strain of E. coli. 
Elkhorn Valley Packing issued the recall for Elkhorn Valley Pride Angus Beef 61226 BEEF CHUCK 2PC BNLS, which was packed on Feb. 16, 2023, after a sample tested positive for Shiga toxin-producing E. coli or STEC O103, according to the Department of Agriculture's Food Safety and Inspection Service (FSIS).  
The product – which has the establishment number "EST. M-19549" inside the USDA mark of inspection – was shipped to distributors, federal establishments, retailers and wholesalers including hotels and restaurants in nine states. 
WENDY'S E. COLI OUTBREAK SPREADS TO MORE STATES, INCLUDING NEW YORK AND KENTUCKY, CDC SAYS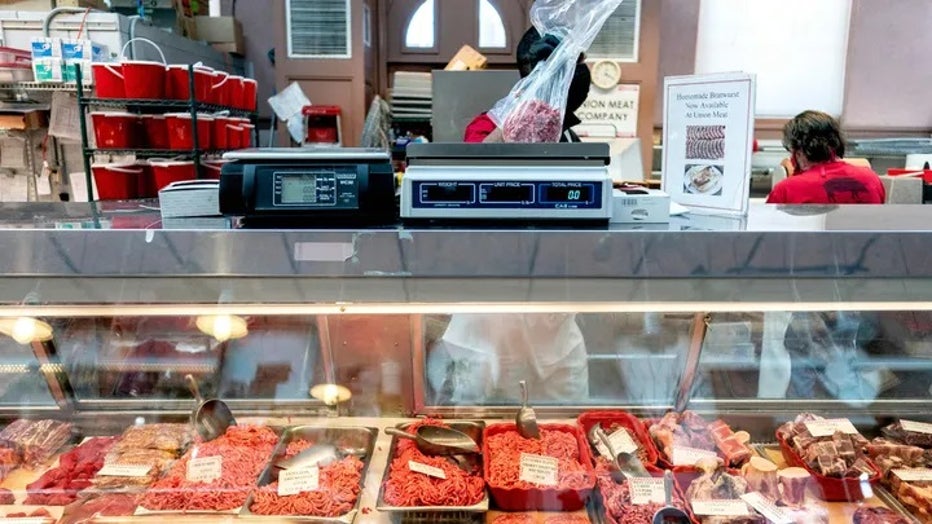 An employee prepares ground beef for a customer at Union Meat Company in Eastern Market in Washington, DC. (STEFANI REYNOLDS/AFP via Getty Images)
The affected states include Connecticut, Illinois, Indiana, Maryland, Massachusetts, Michigan, New Jersey, New York and Pennsylvania, according to FSIS. 
The agency discovered the issue during routine testing. There haven't been any confirmed reports of adverse reactions related to the consumption of the recalled product, according to FSIS. 
After consuming the organism, federal health officials say people can fall ill between two and eight days. 
WENDY'S E.COLI ILLNESSES TOP 75 AS LAWSUITS AGAINST FAST-FOOD GIANT ROLL IN 
Most people that become infected can develop systems such as diarrhea, which is often bloody, and vomiting. However, some illnesses last longer and can be more severe, according to FSIS.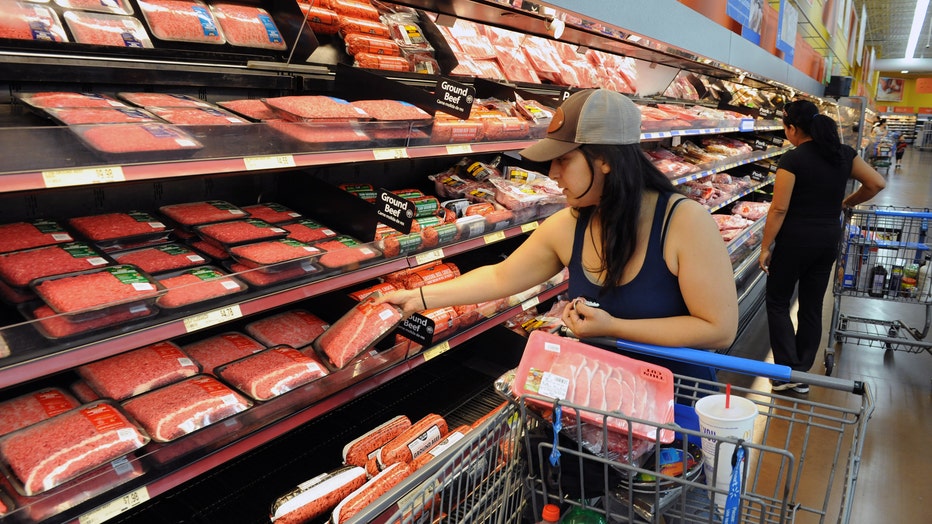 Shoppers search for meat and pork product inside Walmart store, June 1, 2012 in Rosemead, California. (Photo by Bob Riha, Jr./Getty Images)
Hemolytic uremic syndrome (HUS), which is a type of kidney failure, while uncommon with STEC O103 infection, can occur. 
Children under 5 years old, older adults and persons with weakened immune systems, are most at risk for developing HUS, according to FSIS. 
GET FOX BUSINESS ON THE GO BY CLICKING HERE
"It is marked by easy bruising, pallor and decreased urine output. Persons who experience these symptoms should seek emergency medical care immediately," FSIS said. 
All affected products should be thrown out or returned to the place of purchase, the agency said. 
LINK: Get updates and more on this story at foxbusiness.com.