Ozzy Osbourne plans to return to the stage 'as soon as possible' after canceling tour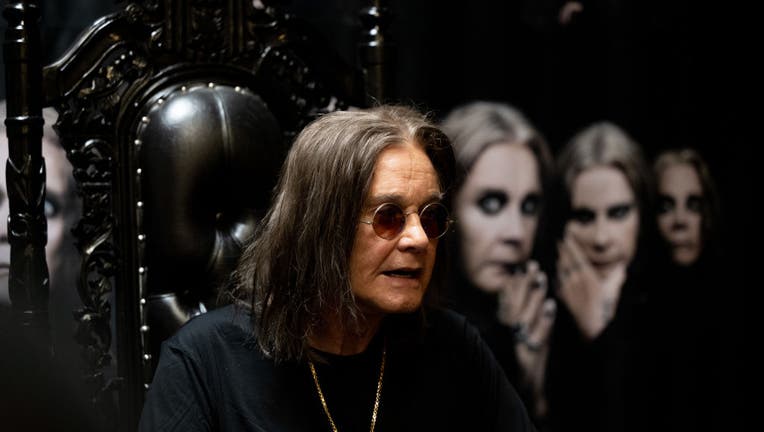 article
Ozzy Osbourne is not planning on staying away from the stage for too long.
The musician, who took to Instagram last week to announce the cancelation of his tour, shared his "goal" of performing live sooner than later. 
"My goal is to get back onstage as soon as possible," he recently told Billboard. 
On Feb. 1, the musician wrote on social media, "This is probably one of the hardest things I've ever had to share with my loyal fans. As you may all know, four years ago, this month, I had a major accident, where I damaged my spine."
OZZY OSBOURNE'S SON JACK RECALLS THE ROCKER BEING INVITED TO THE WHITE HOUSE: 'IT WAS A VERY PROUD MOMENT'

"My one and only purpose during this time has been to get back on stage," he continued. "My singing voice is fine. However, after three operations, stem cell treatments, endless physical therapy sessions, and most recently groundbreaking Cybernics (HAL) Treatment, my body is still physically weak."

He added, "I am honestly humbled by the way you've all patiently held onto your tickets for all this time, but in all good conscience, I have now come to the realization that I'm not physically capable of doing my upcoming European/UK tour dates, as I know I couldn't deal with the travel required. Believe me when I say that the thought of disappointing my fans really F---S ME UP, more than you will ever know."
"Never would I have imagined that my touring days would have ended this way. My team is currently coming up with ideas for where I will be able to perform without having to travel from city to city and country to country," the Black Sabbath member said.
On Sunday, the musician was nominated in four categories at the 65th Annual Grammy Awards for his album, "Patient Number 9." 
"Patient Number 9" included a number of stars as collaborators, including the late Taylor Hawkins.
CLICK HERE TO SIGN UP FOR THE ENTERTAINMENT NEWSLETTER
In the interview with Billboard, Osbourne recalled working with the late drummer.
CLICK HERE TO GET THE FOX NEWS APP
"He died literally a week or two after he worked on my album," Osbourne recalled of the Foo Fighters drummer. He shared with a laugh how Hawkins would repeatedly tell him, "Dave Grohl is my boss."
"I didn't know if he was joking or what," Osbourne quipped. 
Read more of this story from FOX News.