Pac-12 moves 'Big Game' between Stanford and Cal to Dec. 1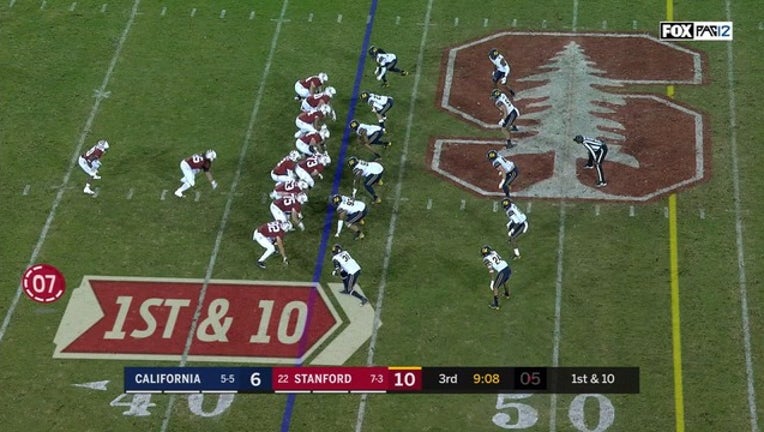 article
BERKELEY, Calif. - The Pacific-12 Conference on Friday canceled Saturday's 121st "Big Game" between Stanford University and Cal and rescheduled it for Dec.1 because of unhealthy air quality billowing over the Bay Area from wildfires up north.
Kickoff will be at noon and televised on the Pac-12 Network, Cal Athletics said  Friday in a statement.
KTVU first reported the story.
This is the first time a game has been postponed since 1963, after the assassination of President John F. Kennedy. 
Until Friday at about noon, kickoff between the two Bay Area university rivals had still been scheduled for 4:30 p.m. Saturday at the UC Berkeley stadium, according to Cal Athletics. 
But the Cal Athletics department on Friday stated that "after extensive consultation with campus medical and environmental experts," the Pac-12 Conference, Stanford, UC Berkeley's Chancellor Carol Christ and Director of Athletics Jim Knowlton all decided that the game should be postponed for the "well-being of student-athletes, staff, the band and student groups, and fans."
"So much of the Big Game experience includes the parties and tailgates with friends and family before and after the game with football as the centerpiece of a full day of celebration," Knowlton said. "The well-being of our fans was also a key factor."
Cal Athletics officials said that the air quality conditions provided by the Bay Area Air Quality Management District, and forecasts for the weekend are indicating that Air Quality Index  levels are "unlikely to sufficiently improve by Saturday afternoon." 
On Friday, some areas of Northern California had the worst AQI in the world. In Berkeley, where the game would have been place, the Air Quality Index was 233. A reading of 200 or more is very unhealthy. 
Hundreds of schools were closed on Friday, and sports teams across the Bay Area canceled other games for young athletes.
The Big Game has only been canceled twice since 1892: And those were during World War I and World War II, the San Francisco Chronicle reports. 
All tickets to the Nov. 17 game will be honored on Dec. 1, and fans should bring the tickets they currently have to gain entrance on the rescheduled date. Fans with questions should call (800) GO BEARS (462-3277) and press option 3.