Pit Bull left broken in dumpster rescued by Arizona good Samaritan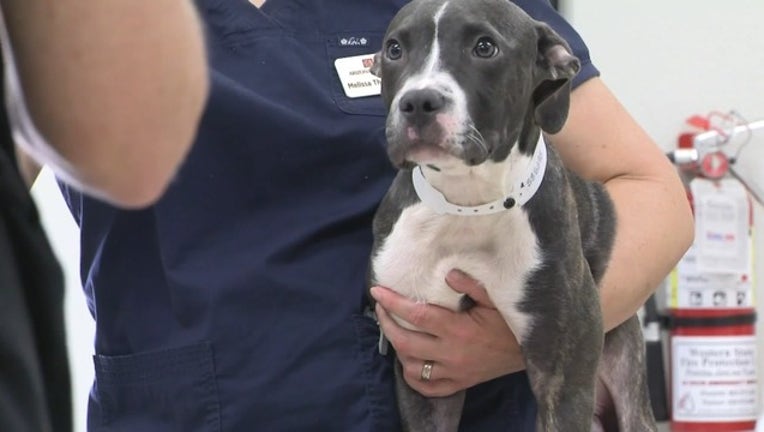 OAKLAND, Calif. (KTVU) - A puppy in Arizona is getting a new lease on life after being rescued from a dumpster.
Tommy the pit bull was wrapped in a blanket and left in the trash. A good Samaritan pulled him out after hearing his cry.
The Arizona humane society checked him out to find he had three broken bones, which were fixed with surgery.
He's now recovering with a foster family.