Police captain involved in OPD saga placed on leave from park district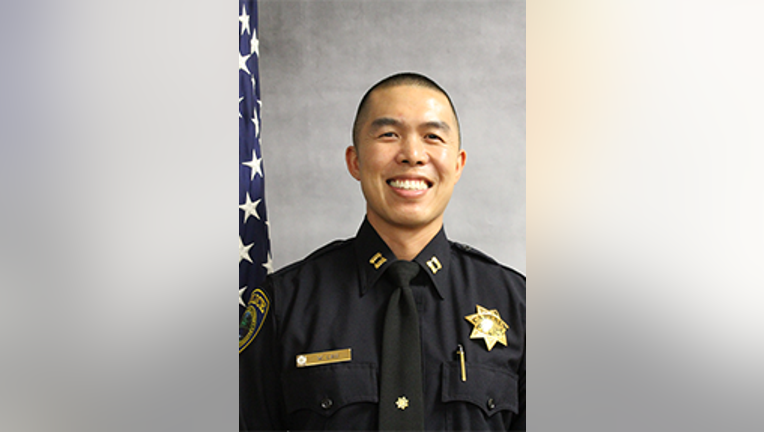 article
OAKLAND, Calif. - An East Bay Regional Park Police captain – who left the Oakland Police Department after one of his sergeants was involved in two investigations – is now on paid administrative leave. 
In an email on Tuesday, park spokeswoman Jen Vanya confirmed that Wilson Lau was placed on leave on Jan. 20 and that the district had no further comment. 
Two sources identified Lau as the captain involved in an ongoing Oakland police saga –  one in which Sgt. Michael Chung and Oakland Police Chief LeRonne Armstrong have also been placed on paid administrative leave. 
Efforts to reach Lau were not immediately successful. 
Lau resigned from OPD sometime between May and July 2022, when he was hired by East Bay Park Police.
Lau's resignation came after an independent investigation by the law firm, Clarence Dyer and Cohen, was launched into Chung in May 2022. The results of that investigation were made public on Jan. 16. 
The law firm alleged that in March 2021, Chung ripped the bumper off a neighbor's Mercedes in San Francisco while driving a police car with his girlfriend and then left without reporting it and then a year later, fired his gun in a department elevator in April 2022 and hid the evidence at first by tossing the shell casings into the bay.
At the time, Lau was captain of OPD's Internal Affairs, The Oaklandside first reported. 
According to the independent law firm investigation, Lau – who is not named in the report – allegedly told an investigator to downplay what Chung had done. 
Specifically, the report found that Chung ordered a subordinate in Internal Affairs to revise their report so that Chung was no longer found to have committed a hit-and-run – which later turned out to have caused $14,000 in damages to the Mercedes. 
Lau also ordered that Chung not be considered a subject of the investigation but rather a witness and find that Chung was truthful – despite the IA lieutenant originally noting Chung's dishonesty about not being able to remember what had happened, the law firm found. 
Lau also allegedly removed references to the fact that Chung had been driving the car with his then-girlfriend, also an Oakland police officer, in a relationship that he hadn't properly reported to HR. 
In addition to Chung and Lau, the law firm's investigators also found that Armstrong violated department rules for failing to hold subordinate officers accountable for misconduct, failing to review the record of an inadequate investigation, and allowing officers to escape discipline.
Armstrong has since called what occurred "minor" and has requested his immediate reinstatement – which has not happened. 
In addition, KTVU learned that after more than seven years with the park district, Chief Anthony Ciaburro on Monday announced he is retiring, which will formally take effect on March 4. 
The spokeswoman said the two matters are unrelated.