Portola Music Festival reverberates across the Bay in Alameda for 2nd year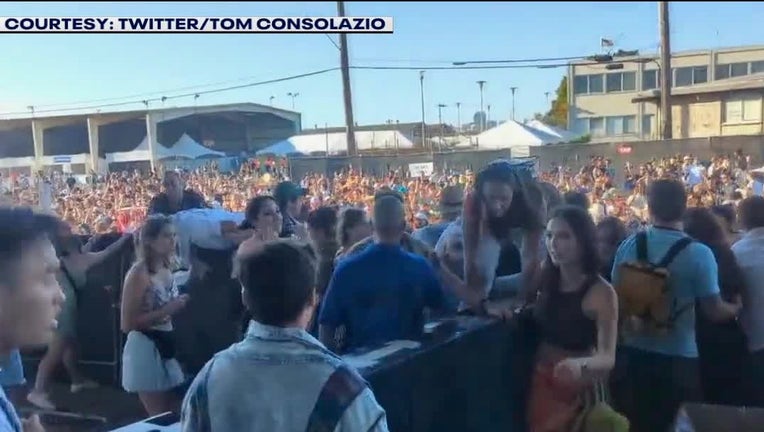 article
ALAMEDA, Calif. - The second annual Portola Music Festival in San Francisco pulsated all the way across the Bay, in Alameda, over the weekend.
The outdoor concert held at Pier 80 rocked well into Saturday and Sunday nights. Last year, the event faced criticism over excessive noise, so officials were prepared for the possibility of a similar reaction.
Alameda police posted warnings on social media prior to the event, telling residents not to call them if it's noisy.
"Event organizers are monitoring and mitigating the sound, but we still may hear bass from across the Bay," wrote APD. "If you have a noise complaint or concern about the event, call their community hotline at 877-324-8151. Please do not call the Alameda Police Department about the noise."
A few responded to the APD Facebook post that they tried to call the hotline and couldn't get through to anyone.
"The hotline did NOTHING," wrote one resident. "They just got louder and louder and louder. How can it possibly be permitted for them to subject people 8 miles away to intense thumping and rumbling for hours?"
ALSO: Hardly Strictly Bluegrass singer's van broken into
"It was crazy loud at 7:45. Then got quiet," wrote another. "It's shaking in my living room again right now."
KTVU called the hotline, and also reached out the event coordinators via email but have not heard back yet.