'Reckless' driver slams into OPD car, suspect gets away
OAKLAND, Calif. - Oakland police said that a person who was driving "recklessly" ended up slamming into an unoccupied police car before driving off and losing officers somewhere near the Caldecott tunnel. 
Police said that they spotted the driver Tuesday about noon in the 9800 block of Railroad Avenue.
Oakland's police helicopter flew overhead and saw the driver driving "erratically" and followed the car until police on the ground could respond.
Police said they tried to get the driver to stop in the 800 block of 77th Avenue, but the driver refused, fleeing the area and colliding with an occupied OPD patrol car.
Alameda County Sheriff's deputies were called in to help and the helicopter flew above the fleeing car throughout Oakland.
At some point near the Caldecott Tunnel, police said they lost sight of the driver and they ended the pursuit.
Anyone with information is asked to contact the OPD Criminal Investigation Division at (510) 238-3426.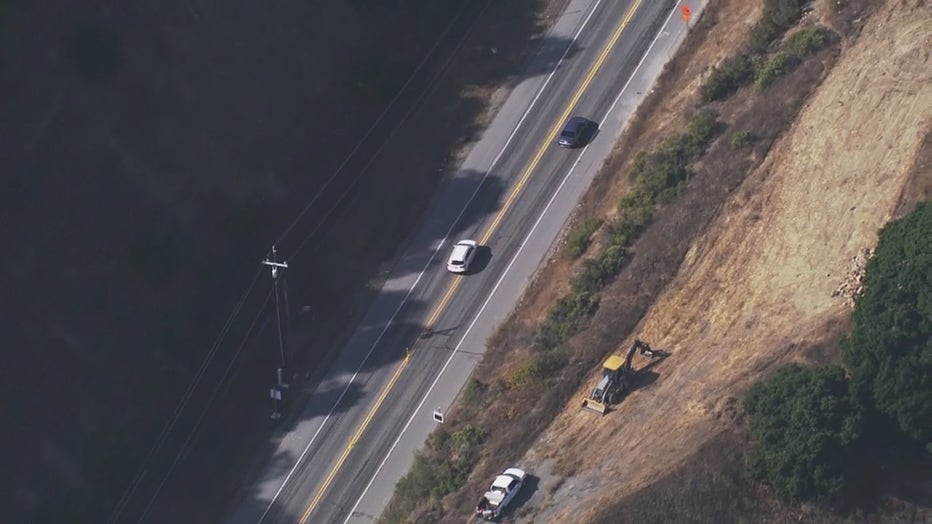 Oakland police allege that this vehicle collided with a patrol car that had tried to stop it for driving erratically on otober 31, 2023.