Remembering 9/11 in the Bay Area
SAN FRANCISCO - Community members and political leaders on Monday remembered what happened on 22 years ago on Sept. 11, 2011, in somber services across the Bay Area. 
First responders in San Francisco held an early morning ceremony under the Bay Bridge outside Fire Station 35.
Firefighters read the names of the more than 400 first responders killed that day when they rushed to the scene of the disaster in New York City.
San Francisco Mayor London Breed said even though the terrorist attacks happened across the country, 9/11 hits close to San Francisco, especially considering one of the four hijacked flights was bound for SFO. 
"Even though its been 22 years, it still feels like it was yesterday," Breed said. "Many of us can remember where we were at that time, and how we felt at that time."
In Oakland, firefighters and Mayor Sheng Thao also held a service under a large American flag draped near One Frank Ogawa Plaza.
And Monday evening, 200 Muslims, Christians, Jews, Buddhists, and other communities of faith were set to hold a multi-faith peace picnic, prayer service and candlelight vigil for peace at King Plaza in Palo Alto.
The event was organized by the American Muslim Voice Foundation, state Sen. Dave Cortese, and Multifaith Voices for Peace and Justice.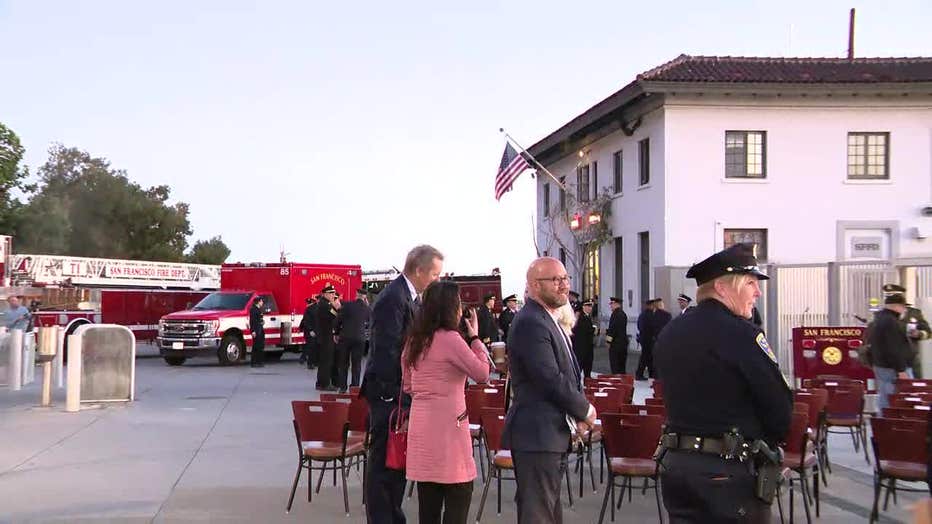 Leaders gather for a 9/11 ceremony in San Francisco. Sept. 11, 2023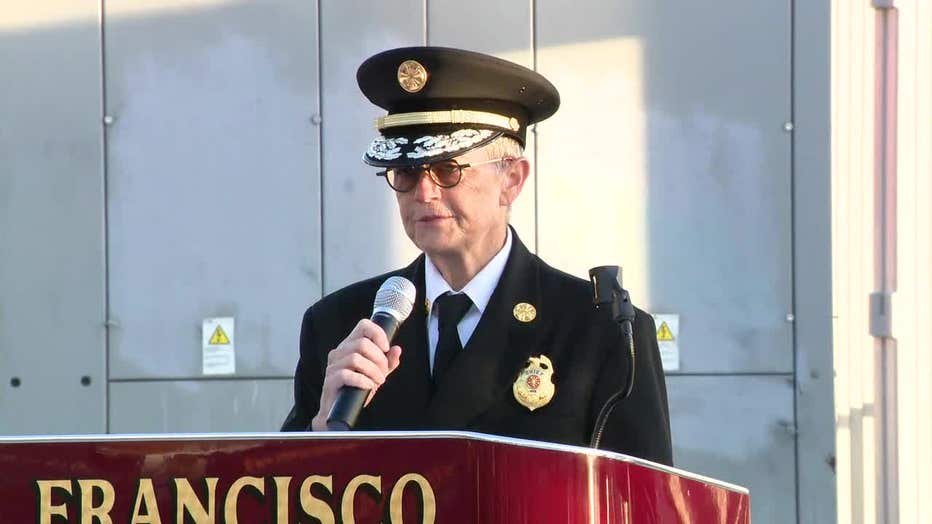 San Francisco Fire Chief Jeanine Nicholson attends a 9/11 ceremony. Sept. 11, 2023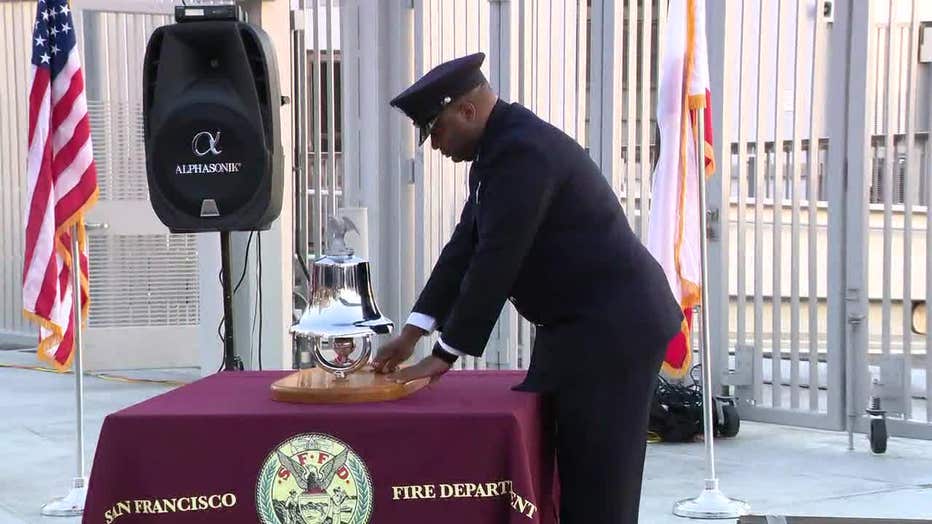 A San Francisco firefighter pays tribute to the lives lost on Sept. 11, 2011. Photo: Sept. 11, 2023