Rescued sea turtle released back into ocean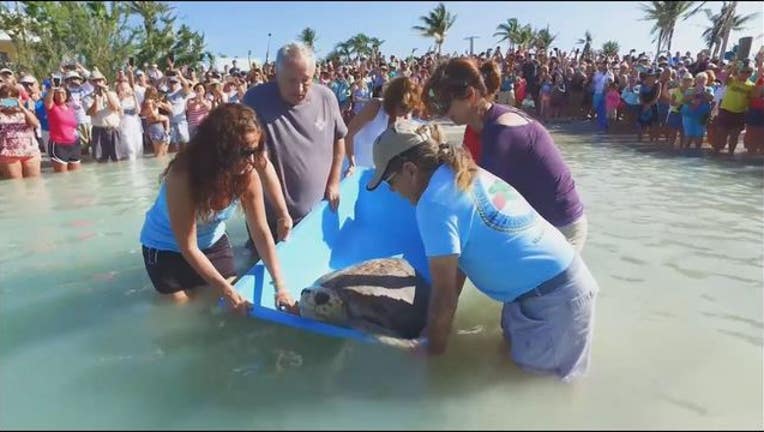 article
MARATHON, Fl. - A sea turtle named Booga is back home in the Atlantic Ocean.
The 130-pound loggerhead sea turtle was released back into the ocean Saturday to much fanfare.
Booga had been rescued from a commercial fishing boat after becoming tangled in trap line.
Her right rear flipper had to be amputated because of the entanglement, but officials say it should not impact her chance for survival.
Crowds gathered on Florida's Sombrero Beach to watch Booga return to her natural habitat.
The rehabilitation was done thanks to The Turtle Hospital, the world's first licensed vet hospital to treat turtles.