Richmond City Council race ends in tie; winner to be chosen in drawing
RICHMOND, Calif. - The winner of a race for Richmond City Council will be determined by pulling a candidate's name from a bag after the two candidates finished with the exactly same number of votes. 
The unusual tiebreaker became necessary after a recount confirmed that Andrew Butt, the son of the mayor, and Cesar Zepeda both received 1,921 votes in the district 2 council race.
 "It's the furthest thing I ever saw happening," said Butt. "It's wild to be in this situation."
Contra Costa County certified the November election Friday afternoon, following a machine tally and manual vote both proved the candidates split the race's 3,842 total votes.
"I definitely don't want to be in this scenario," Zepeda said. "I definitely wish we would have won, but it's exciting that we're here."
What happens from here is laid out in a City of Richmond resolution that states "the tie vote shall be broken by lot."
The city clerk has invited the candidates to the council's chambers where they will write their names on paper which will be sealed inside an unmarked green envelope, which is then placed inside the city's "voting bag."
Each candidate "will have an opportunity to shake the bag" before Pamela Christian, the city clerk, will pull the winning name from the bag.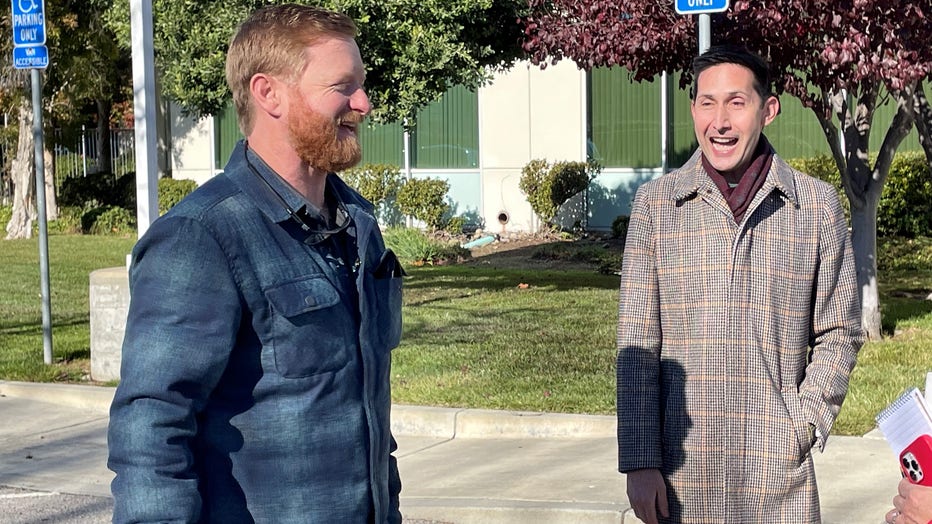 Both Butt and Zepeda said they had joked about more creative ways to settle the core.
"Cesar had thought about maybe having a race. I thought that maybe we'd have a dance-off or roshambo," Butt said. "It's already historical, the fact it's a tie, why not make it fun and do something that's totally off the wall."
The results of the race all came down to voter turnout.
SEE ALSO: Contra Costa County employees receive threats over election-worker software
The county clerk-recorder's office said there are 8,616 eligible voters in Richmond's district two, however, only roughly 45% of them cast a vote in that race.
"It's the greatest example of how important every vote is," Contra Costa County Registrar of Voters Debi Cooper said. "Every vote counts. It's democracy at work."
Zepeda said a closer look at who voted revealed a couple of precincts located in black and brown communities had no votes at all.
"That's a shocker because we did not do a good enough job as a community in getting the vote out," he said. "People have said who they wanted and now it's split."
With the election certified, the candidates have up to five days to ask for a recount. 
The city clerk has not yet named a day, time and place for the tiebreaker to take place. 
"I've just tried to keep calm and not think too much about it," Butt said.
The candidates may only invite one guest to observe the decisive moment in the 2022 campaign.
Brooks Jarosz is an investigative reporter for KTVU. Email him at brooks.jarosz@fox.com and follow him on Facebook and Twitter @BrooksKTVU