Rio Vista Bridge set for one-way land control, temporary closure Sunday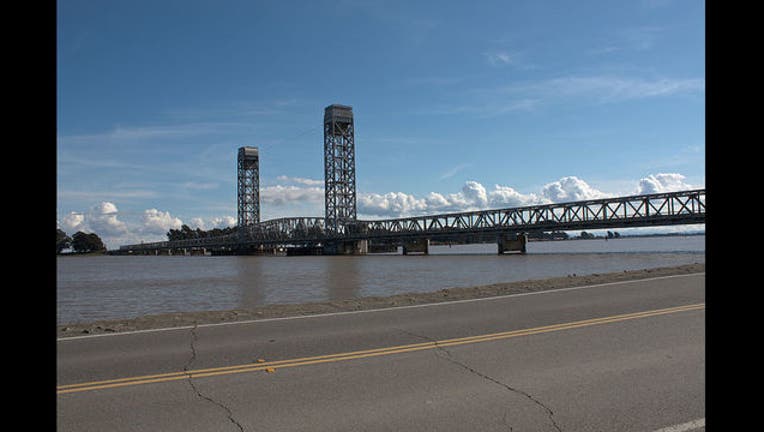 RIO VISTA, Calif. (BCN) - The Rio Vista Bridge that connects Solano and Sacramento counties in Rio Vista and unincorporated Sacramento County will be subject to one-way traffic controls and a temporary closure today for emergency repairs, according to Caltrans.
The bridge, which was closed on Thursday afternoon after it got stuck in the upright position and reopened Friday night according to Caltrans officials, will have one-lane controls from 10 a.m. to 2 p.m. today and will close for a 30- to 40-minute stretch during that timeframe.
Officials said the closure will allow large lift-cranes to access machinery inside the bridge's tower. The bridge has been closed to large ships since getting stuck Thursday.
Alternate routes around the traffic restrictions are the ferries on state Highways 84 (Real McCoy) and 220 (Ryer Island). Motorists can also take Interstate Highway 80 eastbound to Sacramento and travel south on Interstate Highway 5 or take southbound Interstate Highway 680 to eastbound state Highway 4.