Santa Cruz County crews hop on jet skis to rescue stranded homeowners
FELTON GROVE, Calif. - Crews in Santa Cruz County hopped on jet skis Monday morning to rescue stranded homeowners in Felton Grove from the rising San Lorenzo River. 
Treacherous rain water pounded down throughout the Bay Area, but the visuals were among the most extreme in Felton, population 4,500, a historic logging community built along the river. 
The water in some neighborhoods was as high as the stop signs, and the crews on jet skis zipped along to houses to see if anyone needed a ride out of the waterlogged mess.
WATCH: Drone flies over flooded Felton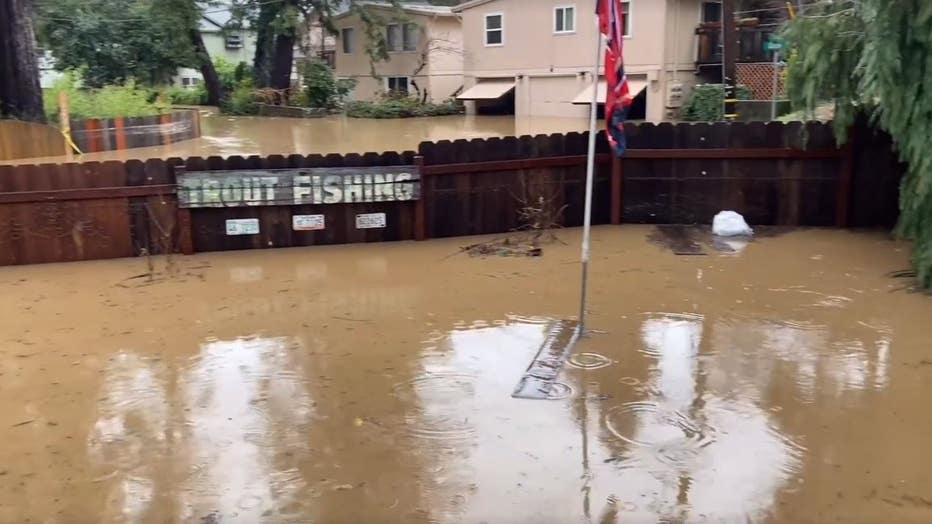 Al Orengo's backyard in Felton Grove was waterlogged with the San Lorenzo River flooded. Jan. 9, 2023
Santa Cruz County sheriff's deputies were also knocking on doors, evacuating residents of this woodsy town, 15 minutes north of Santa Cruz proper.
A resident named Al Orengo said the neighborhood is used to flooding. 
He and his neighbors usually don't have to evacuate — but they did on Monday. His home filled with two inches of water and he lost his shed. His backyard was filled with water, reaching up to his basketball hoop.
"Please pray for us," he said. "I've never seen it this high since 1982."
He gave KTVU a tour of his waterlogged property, where a trout fishing sign, a flag pole and a basketball net were almost engulfed with rising brown water in his backyard. 
He and wife, Linda, weren't too upset. Despite the outside mess, their home suffered only minimally, with a little mud flowing onto the floor. 
"Mother Nature's gonna do what Mother Nature's gonna do," she said. "You just have to prepare the best you can." 
But other neighbors did not feel so calm. At least one threw up their hands in dismay and threatened to move. 
Nearby in Paradise Park, a tree floating down the San Lorenzo River took out a post near the bridge by Jean Cook's home. The river had risen to 25 feet near her back deck. 
Last week, Santa Cruz County suffered setbacks because of the series of storms as well.
The pier and wharf in Capitola were wrecked in the rains and businesses and restaurants were flooded out. 
Over the weekend, the National Weather Service warned that a "relentless parade of atmospheric rivers" would drop a staggering amounts of rain and snow.
The NWS also issued flood warnings, and advisories about mudslides and high winds up to 60 mph.
The weather has been so relentless that President Joe Biden approved an emergency declaration for California late Sunday night while he was visiting Mexico during the North American Leaders' Summit. He ordered federal assistance to supplement local efforts.  
Biden's action authorizes the Department of Homeland Security and the Federal Emergency Management Agency, to coordinate all disaster relief efforts. 
About 20 years ago, the Orengo's said FEMA gave out enough money for residents of Felton Grove to raise their homes in case of flooding.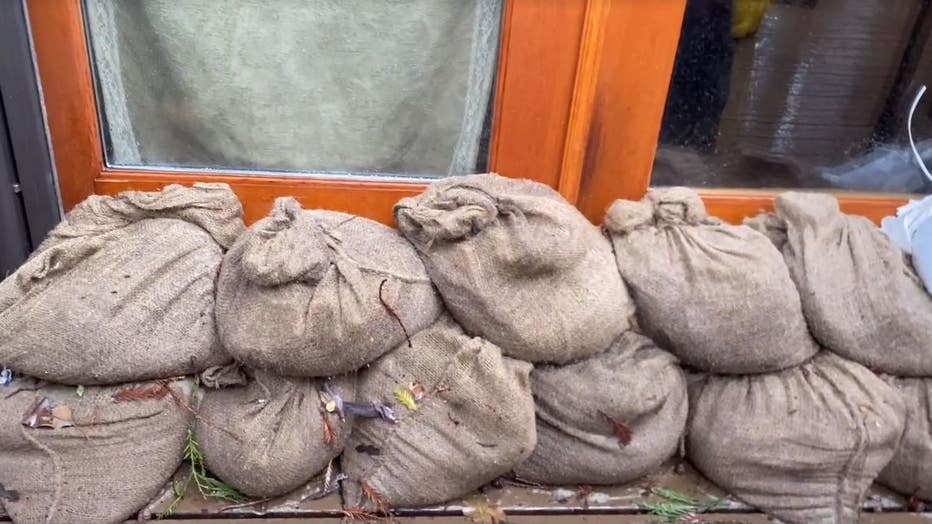 Linda and Al Ornego shored up their Felton Grove home with sandbags. Jan. 9, 2023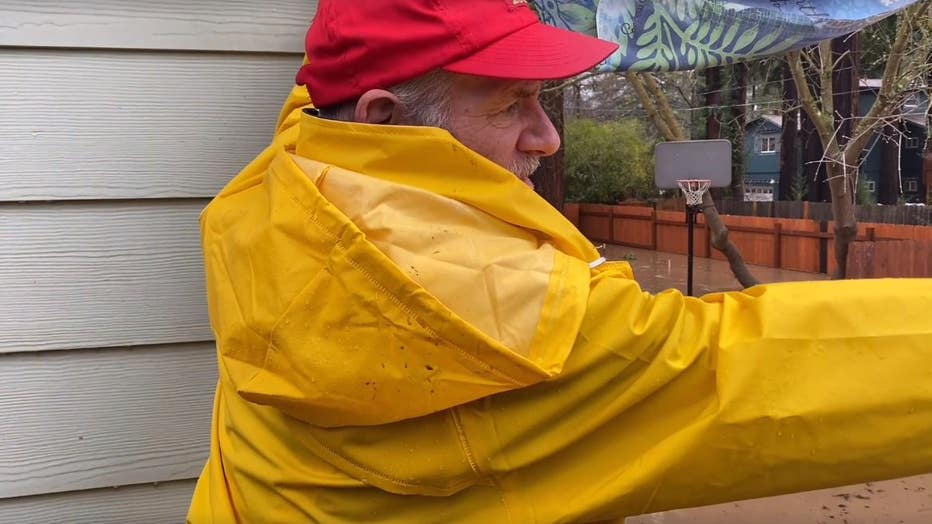 Al Orengo points out his flooded backyard in Felton Grove, Santa Cruz County. Jan. 9, 2023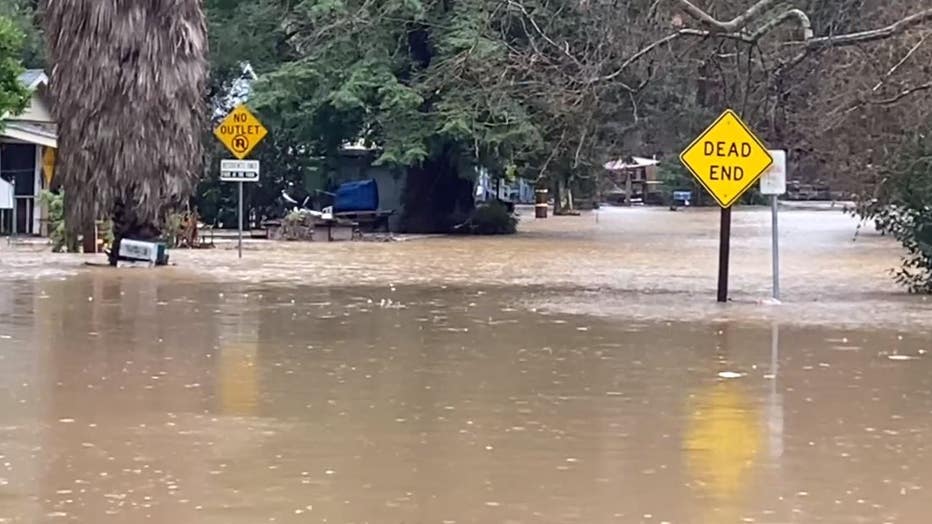 A dead end street floods in Felton Grove, Santa Cruz County. Jan. 9, 2023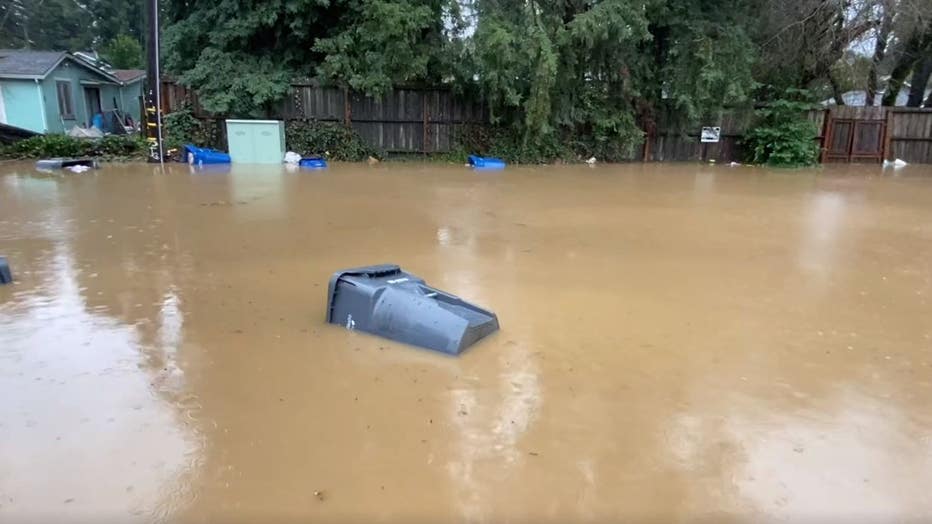 A garbage can floats in flooded Felton Grove, Santa Cruz County. Jan. 9, 2023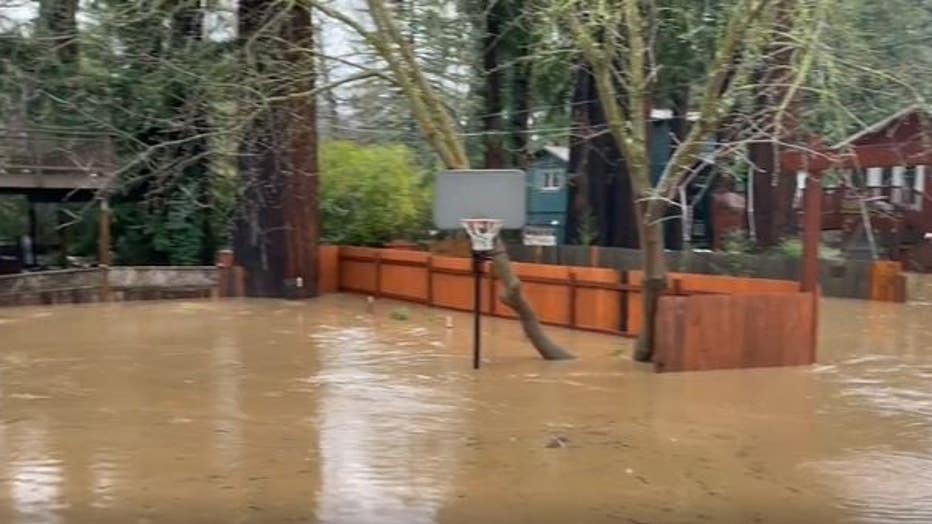 Linda and Al Orengo's backyard in Felton Grove flooded. Jan. 9, 2023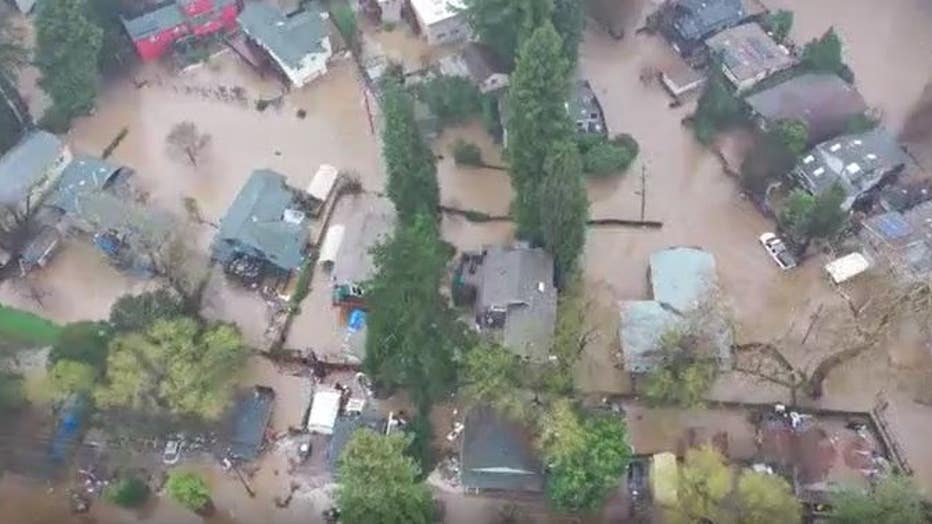 Felton Grove in Santa Cruz County flooded over. Jan. 9, 2023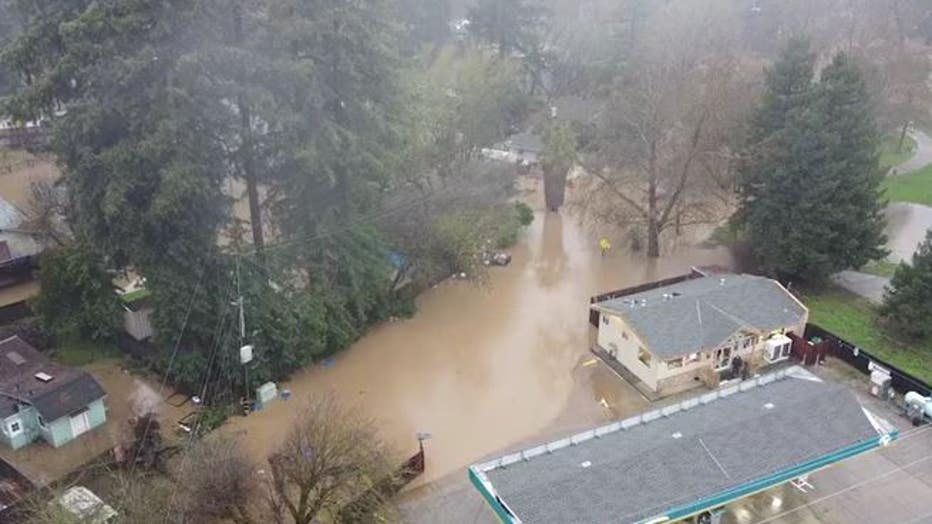 Drone video over flooded Felton Grove, Santa Cruz County. Jan. 9, 2023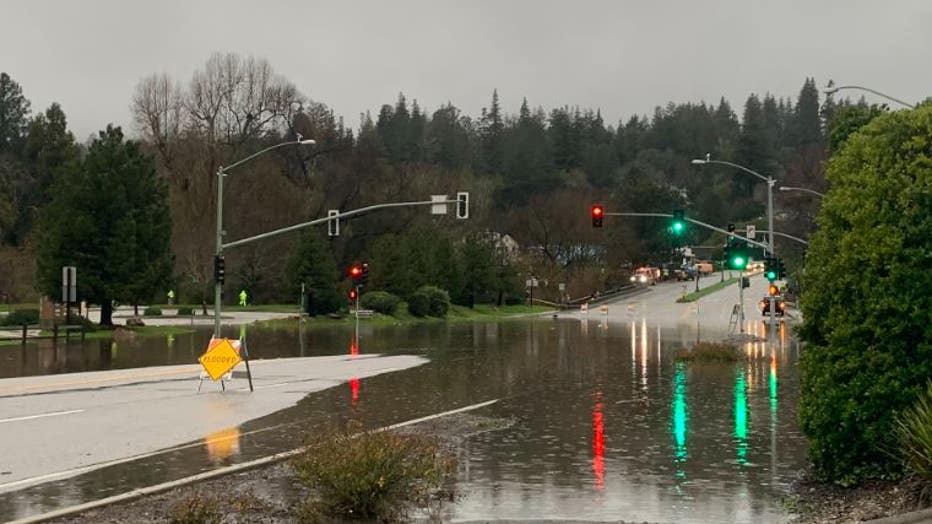 Flooding in Felton Grove, Santa Cruz County. Jan. 9, 2023