Seven people expected to survive after In-N-Out crash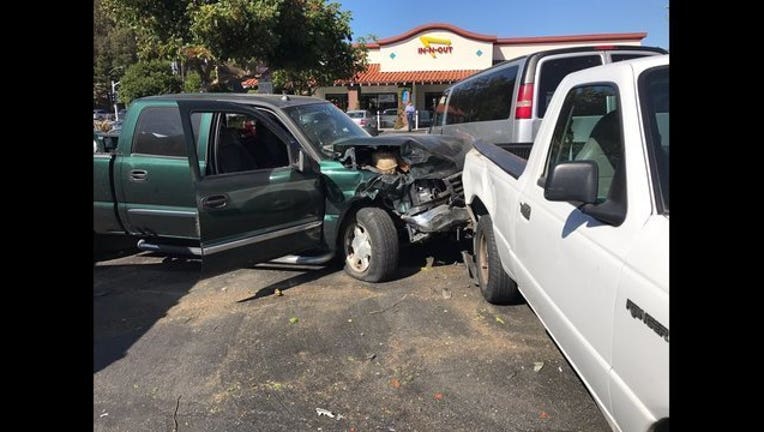 MILL VALLEY, Calif. (BCN) - Seven people who were injured when a truck crashed into vehicles and pedestrians at an In-N-Out Burger parking lot near Mill Valley on Tuesday afternoon are expected to survive, California Highway Patrol officials said today.
A 56-year-old Petaluma man likely suffered a medical episode that caused him to lose control of a 2005 GMC pickup on northbound U.S. Highway 101 around 2:25 p.m., according to the CHP.
The truck traveled across all lanes of the highway, drove through a metal chain-link fence, crossed three lanes of Redwood Highway Frontage Road, went over a sidewalk and through landscape in the Strawberry Village Shopping Center and into the parking lot of the restaurant at 798 Redwood Highway, according to the CHP.
The pickup truck struck a silver Nissan Quest with six family members in or around the vehicle and drove over a suitcase held in the hand of one of the occupants. Four of the six people in the Nissan were taken to a hospital, CHP officials said.
The truck also bounced off two moving vehicles, then struck four parked vehicles directly in front of the restaurant before coming to rest, according to the CHP.
The CHP, Marin County Sheriff's Office and the Mill Valley, Tiburon and Southern Marin fire departments responded to the chaotic scene.
CHP officials said Tuesday's incident could have ended up much worse considering the pickup truck crossed the highway and frontage road without striking any vehicles and also missed hitting some pedestrians in the parking lot by inches.