Eleven tuberculosis cases linked to California Grand Casino in Pacheco
PACHECO, Calif. - Contra Costa County public health officials say 11 confirmed tuberculosis cases have been linked to staff and customers who spent time inside the California Grand Casino in Pacheco between 2018 - 2023. 
"It's scary. It's scary to think about," said Chantelle Coffman, a patron from Brentwood, "That's really crazy to hear. That's really insane. I'll definitely look into it some more."
A county health spokesman said the most recent case was on Tuesday. 
Contra Costa County's Deputy Health Officer Dr. Meera Sreenivasan said Thursday that anyone who visited the casino in the past five years should get a TB screening test to make sure they were not infected. The tuberculosis bacteria can live inside someone's body for months or years without causing any symptoms, and then develop into the disease much later. 
"We are making this recommendation now because there is new evidence that TB may have spread among people who spent time at the casino from 2018 to 2023," said Dr. Sreenivasan, "TB can cause serious illness, but it is treatable and curable with medicine, especially when caught early."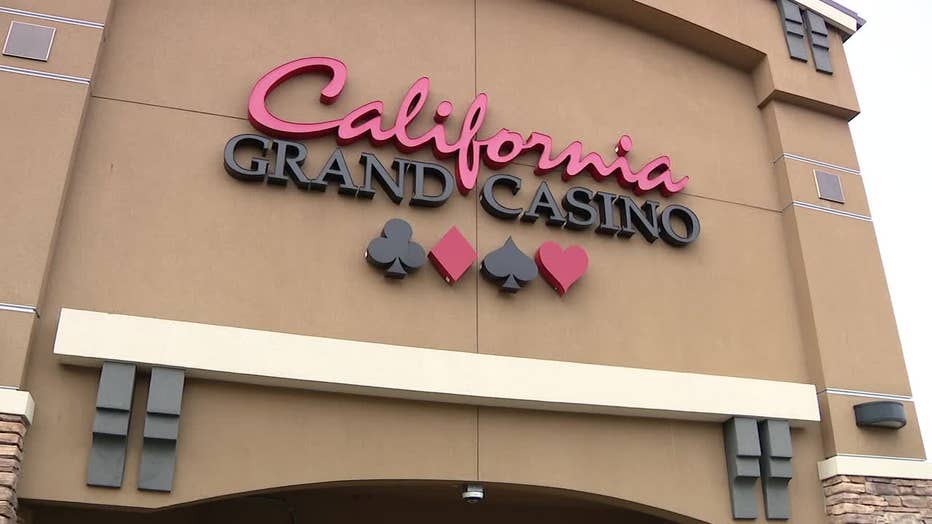 Symptoms of active TB include a persistent or bloody cough, fever, weight loss, night sweats and fatigue.   
Many patrons at the California Grand Casino in Pacheco were surprised to hear the news.
 "I have not heard that before," said Bob Lewis, a patron from Lafayette, "That's the first I've heard anything about that." 
 "Doesn't sound like it's cool, but people still here though, so didn't scare too many people away," said Anthony Brown, a patron from Richmond who said he had not been told about the TB cases. 
The county has contacted more than 300 people who may have been exposed to active TB and is working with the casino to provide education to staff and to encourage testing.   
California Grand Casino spokesperson Becky Warren said in a statement, "Our foremost commitment is to ensure the safety of our customers and employees. According to Contra Costa Health, none of the linked cases are currently contagious, nor do they involve our staff. Additionally, Contra Costa Health has not identified any ongoing sources of transmission at the card room. We are actively collaborating with the county on notifications and testing to uphold public health and safety."
At the casino, people said there were no signs or notices warning patrons.
While TB vaccines are not common in the United States, health officials say it's important for those born overseas who received the BCG vaccine for tuberculosis to make sure they get a TB blood test, not a TB skin test.
"If you were born in another country and received the BCG vaccine. If you get the TB skin test, you may get a false positive," said Leung. 
Anyone without health insurance can get free screening and testing by contacting the Contra Costa County Health Department.