SF city workers continue call to end racial discrimination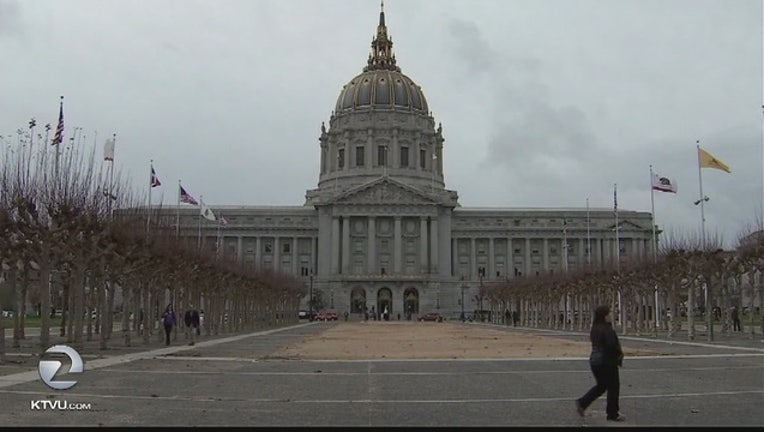 article
SAN FRANCISCO (BCN) At a Board of Supervisors hearing today, dozens of African American San Francisco city employees and their supporters called for greater oversight of city departments to address alleged racial discrimination issues across several city departments.
"Black workers and residents are suffering when it comes to employment in San Francisco," said Brenda Barros, a chapter president of Service Employees International Union Local 1021, at a rally before the hearing. "We are here to ask the board that runs this city to take bold steps, once and for all, to work with labor to stop the discrimination, bullying and unfair treatment."
The hearing followed a similar one held in September by the board's Government Audit and Oversight Committee. At both hearings, dozens of city employees spoke out about unfair treatment, being passed-up for promotions, being retaliated against after filing complaints, and the disproportionate disciplining of African American workers.
After the September hearing, Mayor London Breed announced she had issued an executive directive to create two full-time city positions to focus on recruiting diverse employees, as well as to expand training on harassment prevention, implicit bias and cultural communication.
In addition, the directive will require all city departments to report instances of disciplinary action to the human resources department to quickly identify and address problems. It also directed the human resources department to convene a group of stakeholders representing city departments, labor unions and stakeholders to further discuss ways to improve workplace diversity and equity within city departments.
At the hearing today, several city department heads, including San Francisco Human Resources Director Micki Callahan and the directors of public health and transportation, gave presentations to supervisors listing initiatives underway to improve employee training, statistical reporting and 
hiring outreach. Each director emphasized their commitment to eliminating workplace discrimination and increasing diversity.
"Some of the [reports of discrimination] I heard about at the hearing in September," said Callahan, "were absolutely, extremely disturbing and have no place in any workplace, and we don't want our employees subjected to it."
Barros and other supporters said a change in the city's executive leadership was needed to make significant progress. "If you want to change the tone of something," said Barros, "you have to change it from the top."
At the rally before the hearing, Supervisors Malia Cohen and Sandra Lee Fewer spoke in support of stronger measures to increase accountability for racially equitable employment.
"We must make sure that our departments remove each and every bias in their hiring, recruiting, retention and management levels," said Cohen.