Public defender accuses SF DA of violating juvenile records law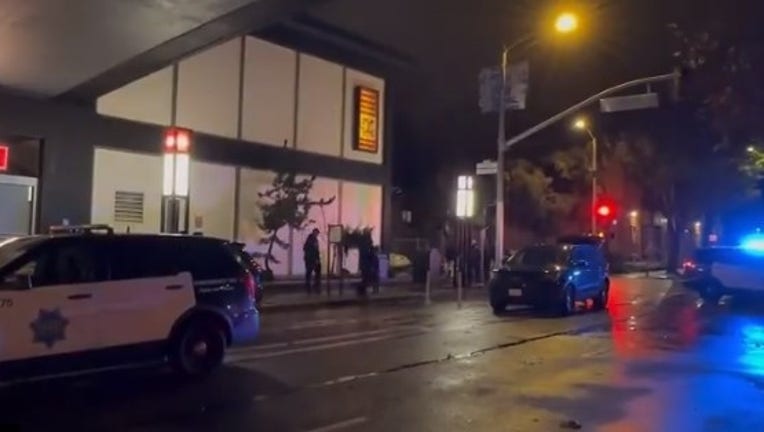 article
SAN FRANCISCO - San Francisco's Public Defender's Office is accusing the District Attorney of violating state law that protects juvenile records. 
The case in question involves the 15-year-old murder suspect who is accused of shooting and killing Japantown security guard Gavin Boston on Jan. 4. 
The public defender's office on Monday said DA Brooke Jenkins issued a statement to the public containing confidential information and may have leaked documents related to the minor's juvenile record. 
Specifically, Jenkins revealed that the 15-year-old had a criminal record. In a statement, Jenkins told news outlets that the boy faced charges in a previous case and she had unsuccessfully sought to hold him in custody where he could have "begun rehabilitative services" but the court ruled otherwise. 
Juvenile records are supposed to remain confidential according to the California Welfare and Institutions Code, and releasing that information is a misdemeanor, the public defender said.
The DA's Office declined to officially respond for comment. 
However, under California law, if a minor is accused of committing one or more of about 30 serious offenses, such as murder, their records don't have to remain under seal. 
San Francisco police arrested the 15-year-old last week on suspicion of murder and gun-related felony offenses. 
A second boy, who is 14, was arrested on suspicion of being an accessory to murder. Their names are being kept confidential because they are minors being prosecuted in juvenile court. They were both booked into the Juvenile Justice Center. 
Police said the teenagers were in a dispute Boston, who ended up being fatally shot.
During an arraignment for the 15-year-old boy Monday afternoon, the teenager sat quietly as Judge Roger Chan listed the charges against him, the San Francisco Chronicle reported. His public defender, Rebecca Marcus, said the teen denied the allegations against him.
Citing "leaks to the media," Marcus asked the judge to order the prosecutor's office to preserve all communications about the case, the Chronicle reported.
In the fall, Jenkins said she would consider charging 16- and 17-year-olds alleged to have committed "heinous crimes that shock the conscience of the community" as adults. 
But in this case, the 15-year-old's age strictly prohibited her from doing so. 
Last week, the guard's sister, Carla Seawright, told KTVU her brother was escorting the 15-year-old out of the mall because he had been acting "inappropriately." 
Once outside, police said the boy opened fire.