SFO terminal 1 re-opens, suspicious package not a threat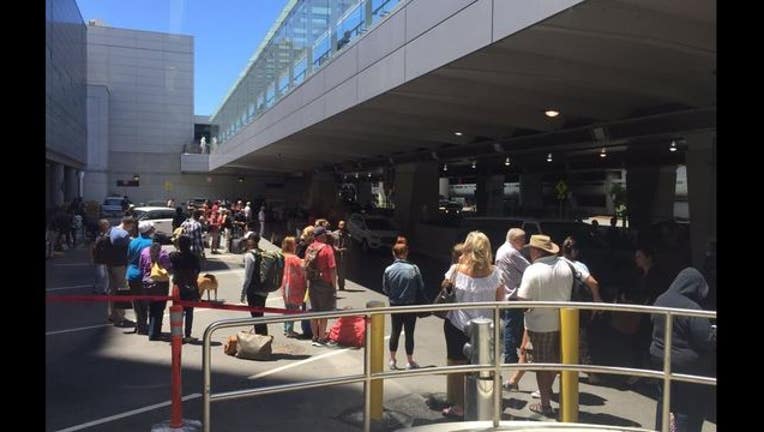 article
SAN FRANCISCO - A terminal at San Francisco International Airport was evacuated when a suspicious package was reported late this morning, but a bomb squad determined there was no threat, according to police.
The report came in around 11:45 a.m., and airport officials evacuated part of Terminal 1.
The San Francisco Police Department's bomb squad determined that there was no threat by around 1 p.m., according to Officer Giselle Talkoff.
The suspicious package may have been a forgotten carry-on bag, Talkoff said.