Sheriff, Cal Fire confiscate more than 70 tons of illegal fireworks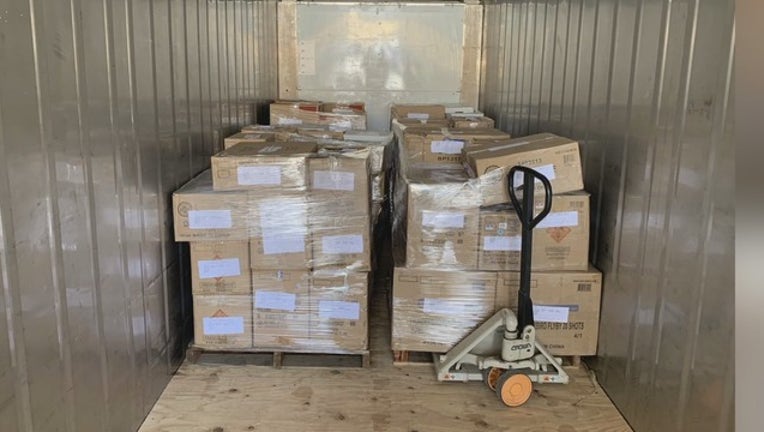 OAKLAND, Calif. (KTVU) - So far this week the Alameda County Sheriff's office has confiscated more than 2,300 pounds of illegal fireworks, the office reported on Wednesday.   
 Aerial fireworks such as rockets and aerial missiles are banned in all of California. With high fire danger on the Fourth of July, officials are reminding people to take extra care even when using legal fireworks. Cal Fire said two out of every five fires on the Fourth of July are caused by fireworks. 
Statewide, Cal Fire has seized more than 140,000 pounds of illegal fireworks this year. That comes out to more than $23 million worth of Roman Candles, M-80's, and other fireworks. 
Cal Fire has also cited more than 500 people and arrested more than 35 others for illegal fireworks. Officials said the illegal fireworks are coming from states like Nevada where aerial fireworks are legal.
"We are located very close to Nevada, so we get a lot of folks that go across the Nevada, purchase the fireworks and try to bring them back across,"  California Highway Patrol Officer Chris Nave  said.