Sheriff ID's 26-year-old Livermore man who died after drinking 'profuse amount' of water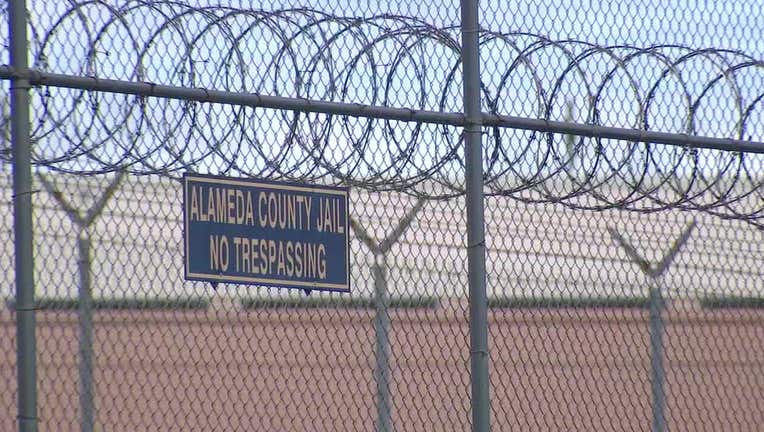 article
DUBLIN, Calif. - The Alameda County Sheriff's Office on Wednesday identified the 26-year-old man who died earlier this month at Santa Rita Jail after drinking a "profuse amount" of water as Eric Magana.
Lt. Tya Modeste said the agency had known who he was when he died on April 27 but needed the time to find his family in Mexico.  
It's not quite clear how Manga died.
But earlier that day, Manga was drinking a "profuse amount of water" from his sink and vomiting. He was taken to a medical outpatient housing unit for observation.
When a deputy checked on him at 3:25 p.m., he was found unresponsive. He was pronounced dead at 4:05 p.m. 
Manga was booked into Santa Rita on March 28 by Livermore police. He was assigned to the Restrictive Housing Unit 1, cell F5 as its solo occupant "due to extensive assaultive history on staff," Modeste said.
During intake, he told Wellpath medical staff that he had used a controlled substance the day before his arrest.
But Modeste said "despite his admitted drug use, there was no cause for concern found during the medical and mental health intake process."
Court records indicate that Magana had been arrested on multiple occasions for burglaries, including at the Livermore Outlets and the San Francisco Premium Outlets.
Officers identified him through surveillance video and recognized him as a homeless man who lived by the creek in back of the Kohl's on Positas Road, according to the police report. 
Livermore police found him and placed him in a patrol car, where they took him to Santa Rita Jail.
According to the police report, on the way to jail, Magana told the officers he remembered throwing a rock at the jewelry store, adding that he is just "trying to survive." He said he was worried about his life because he doesn't have any money, food or work, the police report states. 
The report also states Magana apologized "about the bad things he has done." 
Court records show he was charged on March 30 with second-degree burglary and violating his probation, among other counts. 
Manga is the fifth in-custody death this year at Santa Rita Jail and the 67th since 2014.