Sketches of armed robbery suspects released in Menlo Park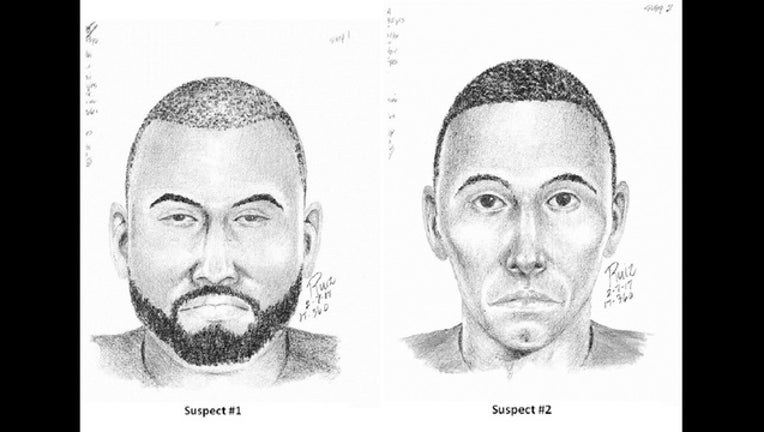 article
MENLO PARK, Calif. IBCN) - Police released sketches today of two armed robbery suspects who robbed a Redwood City man of some property Friday night in Menlo Park.
   
Officers responded to the robbery at 10:22 p.m. in the 800 block of Newbridge Street near Willow Road.
   
Police are describing one suspect as a black man who is 30 to 35 years old and weighs about 225 pounds. He was wearing a red shirt and jeans.
   
The other suspect is described as a black man about 30 to 32 years old who is about 185 pounds, police said. He was wearing a white shirt and red pants.
   
The two suspects walked up on the victim and demanded his property. The suspect in the red shirt pointed a gun at the victim, police said.
   
The robbers ran from the scene after taking the victim's property and police could not find them.
   
The victim was not injured in the robbery, according to police.