Skier 'critically buried' for minutes after triggering avalanche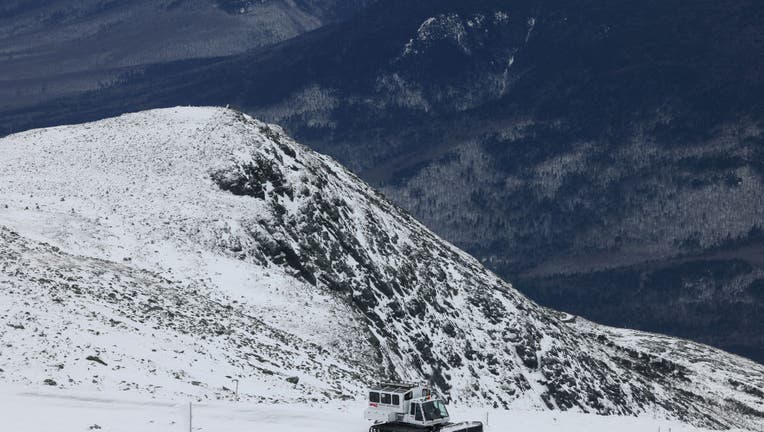 article
MT. WASHINGTON, N.H. - Two skiers were caught up in an avalanche on Wednesday with one of them being "critically buried" for nearly seven minutes, according to authorities. 
The Mount Washington Avalanche Center said the incident happened around 10:00 a.m. local time on Wildcat B in Carter Notch. 
Authorities said there were three skiers. However, one left the group after expressing concerns about a possible avalanche. 
RELATED: Watch: Surreal 'hair ice' grows from dead branch on frozen Washington morning
The two remaining skiers climbed further up on the mountain. However, when one of them started to ski down the slope, it "triggered a large soft slab avalanche at the steepest part of the slope, in an area where a steep ice bulge often forms."
The skier was "caught in the moving debris and carried over 500 vertical feet down a narrow, constricting gully," authorities said on its website. 
Authorities said the skier "came to rest fully buried, except for their hand, and were trapped and unable to move under the avalanche debris."
The remaining skier looked for the buried partner and was only able to locate the person after seeing a hand sticking out from the snow. 
RELATED: Southwest buys more deicing trucks after December fiasco
The buried skier was rescued after being buried for nearly seven minutes. 
"The fact that his hand was sticking out of the snow was just luck," Jeff Fongemie, of the Mount Washington Avalanche Center said to a local news outlet. "If you don't get somebody out of the snow in a pretty quick amount of time, the chance of suffocating is high."
This story was reported from Los Angeles.