Source: Authorities investigate link to missing Vallejo man in dismembered body case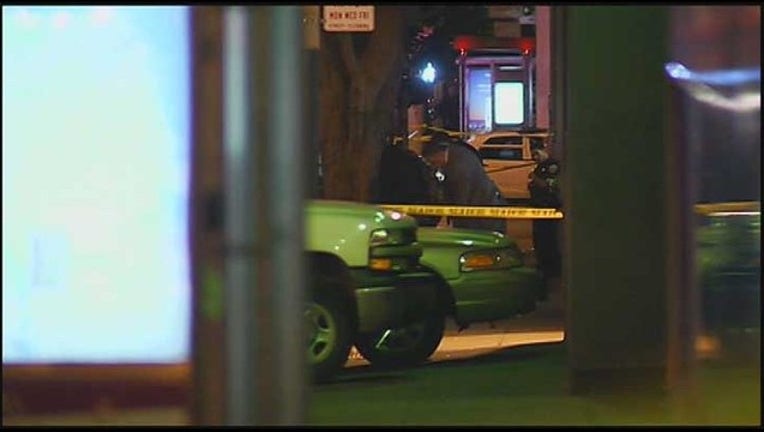 article
SAN FRANCISCO (KTVU) - KTVU has learned that investigators are looking into whether remains found in a suitcase in San Francisco, are those of a missing man from Vallejo.
The suitcase was found last Wednesday outside of a Goodwill store near 11th and Mission streets. A headless torso was found stuffed in the suitcase. Other severed body parts were found in other nearby locations.
A source tells KTVU that the missing man once lived with 59-year old Mark Andrus.
Authorities detained Andrus in the Tenderloin neighborhood late Friday. San Francisco police spokeswoman Grace Gatpandan said Andrus was their original person of interest who is now being held on suspicion of murder.
"After homicide spoke with him, there was enough probable cause to believe he did commit the crime and he was arrested," she said.
Mark Keever, a friend of Andrus, said the two met a couple of years ago.
"I met him on the streets," Keever said. "He's a nice guy. He treated me like a friend."
Keever believes Andrus is innocent. "That's not him," he added. "He wasn't the one."
Gatpandan said the San Francisco District Attorney's Office will decide whether or not to charge Andrus with murder. They are expected to hand over the case to the D.A.'s office Tuesday, which is the deadline.