Special-needs dog left behind after 'Empty the Shelter' event gets adopted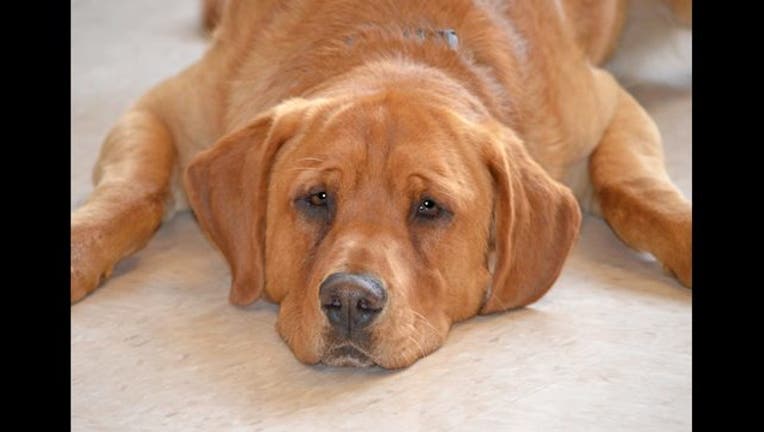 article
HARBOR SPRINGS, Mich. (KTVU) - A once abandoned special needs dog who ended up being the last one left in an adoption push event over the weekend, now has a forever home.
On Tuesday, the Little Traverse Bay Humane Society in Harbor Springs, Michigan announced with excitement that it has found a home for its one-and-a-half year old Labrador mix named Eastwood, described as a precious, sweet dog. 
Eastwood's picture and a Facebook live video was shared around the country, after he was the only animal remaining from the humane society's "Empty the Shelters" event on Saturday.
21 other animals, both dogs and cats, found a home that day. And almost 30 animals were adopted in the days leading up to the event. 
"We are determined to find the right fit for this special boy," the human society said in a post.  
Shelter officials said the dog was born with a genetic defect that's affecting one of his hind legs.
Officials said Eastwood may need surgery down the road, so it was critical that he went to the right family.
They believe Eastwood may have been abandoned because of his health issues.
When he came to the shelter he also had sight problems, which has since been fixed.
Once the word got out about Eastwood being the last one left in the shelter, adoption applications began pouring in. 
The humane society said it received 70 applications and eventually had to turn people away due to the overwhelming response. 
"There are many, many worthy, wonderful homes out there, so we are carefully reviewing each application," the humane society wrote in a post.
The applications came from all over. "It was just amazing how many people poured their heart out for Eastwood," said Teresa Chaney, the events coordinator for Little Traverse Bay Humane Society. "Never seen this before," Chaney added. 
Animal care officials are now expressing their excitement for Eastwood's future. "We found a perfect family," Chaney said.
The family lives on a farm in Clarkston, Michigan about a four hours drive away from the humane society, according to Chaney.
 Eastwood will be part of a family with children, horses, and other dogs to keep him company. 
The once abandoned, neglected dog will have plenty of space to run around and will be with a family that sought him out and really wanted him as their own.