Stephen Curry back in full practice mode for Warriors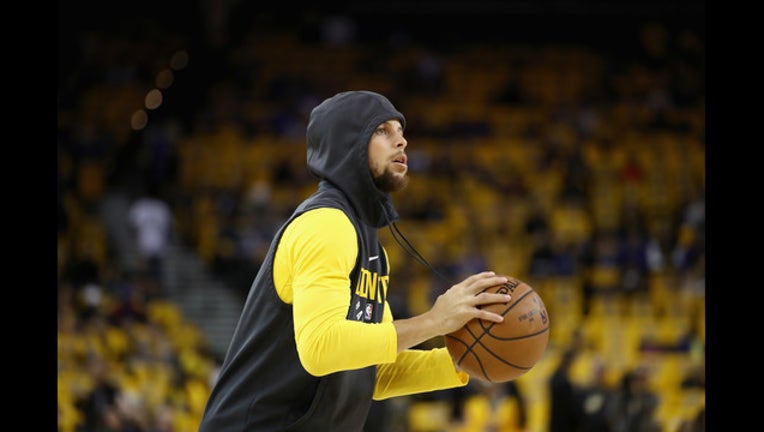 article
OAKLAND, Calif. (AP) - Stephen Curry has resumed full practice with contact and could play for the defending champion Golden State Warriors as soon as Game 1 of the Western Conference semifinals Saturday night against New Orleans.
Curry practiced Thursday wearing a protective black brace over his sprained left knee, which has sidelined him since the injury March 23 -- the same day he returned from a six-game absence because of a hurt right ankle.
Coach Steve Kerr is calling Curry questionable for Saturday, but that could change if the two-time NBA MVP responds well Friday and is fine after one more day of full practice before the Pelicans visit Oracle Arena to begin the best-of-seven series.
Curry went through his usual shooting work with Kevin Durant after practice, cutting and exhibiting his fancy footwork and dribbling skills as if back to full strength on the knee.