Stolen WWI cannon recovered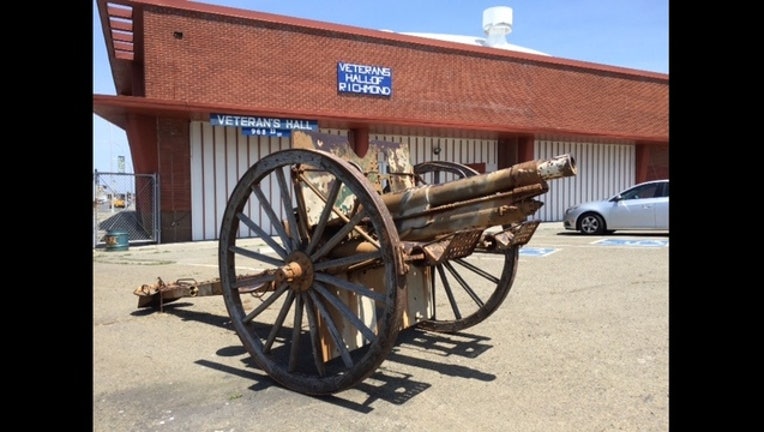 MARTINEZ, Calif. - A World War I cannon that was on display in Richmond was stolen Sunday and then recovered today, according to police.
Richmond police reported on Wednesday that an inoperable 105mm cannon was towed away from Veterans Memorial Hall at 968 23rd St. in the early morning hours Sunday.
The 5-foot iron and brass cannon, which had been at the site since 1947, was then located this morning in Martinez, Richmond police Lt. Felix Tan said.
Tan could not immediately provide additional details on the cannon's recovery, but said the case is being investigated. No arrests had been made as of this morning.