Suspect still missing after allegedly robbing Verizon store, threatening employees with gun
CONCORD, Calif. - Authorities are searching for a suspect allegedly involved in robbing a Verizon store and in an attempt to run over a Pleasant Hill officer.
Concord police said a female suspect and a male accomplice, who has since been taken into custody, entered the store around 3:30 p.m. Saturday and threatened employees saying they had a gun. The suspects then stole several cell phones.
Officials said the suspects drove off in a Lexus. 
The vehicle was spotted in Concord in the area of Harrison Street near Concord Avenue. Scott Vermillion, the interim police chief of the Pleasant Hill Police Department said Instead of surrendering, the suspects drove towards one of the officers.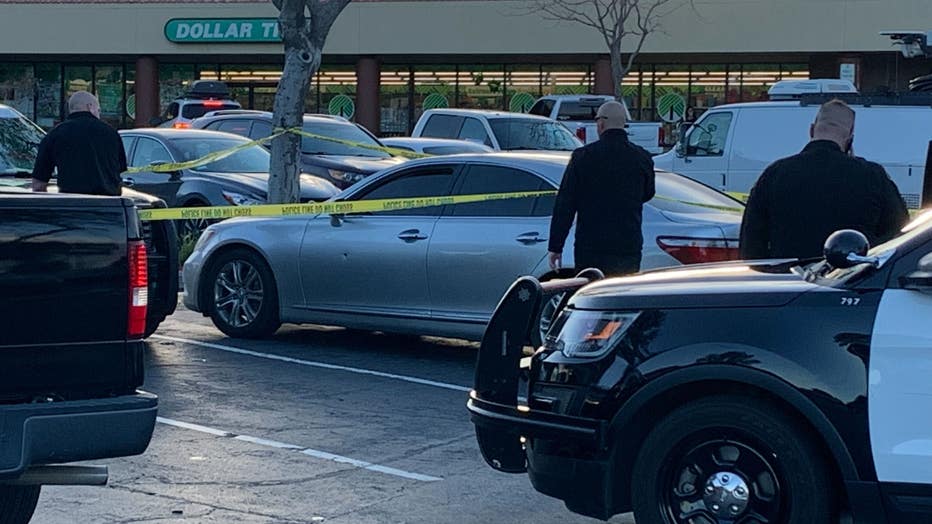 Pleasant Hill and Concord police
"When officers tried to detain the suspect one fled on foot from the car. The other one, the driver, drove the vehicle at the officers. The officer then fired two shots at the vehicle as it drove at him," said Vermillion. 
The car was struck, but neither occupant was hit. The female suspect soon ran away and is still missing.
Police describe the suspect as a Black female, 25-35 years old, around 5 feet 5 inches and believed to be over 200 pounds. Officials said she was last seen wearing a white shirt with black leggings with long black braided hair.
READ ALSO: Philadelphia Eagles WR Zach Pascal robbed at gunpoint in Maryland
"On the path where the suspect on foot fled, there has been a firearm that was seen and was being held," said Vermillion. "At this time we don't know if it's a real firearm or if it's possibly a replica."
The male suspect was taken into custody in Bay Point at the Oak Hills Shopping Center.
The Contra Costa County Officer Involved Protocol team is currently heading the investigation.