Man attempts to avoid arrest by hiding behind tree after South San Francisco DUI crash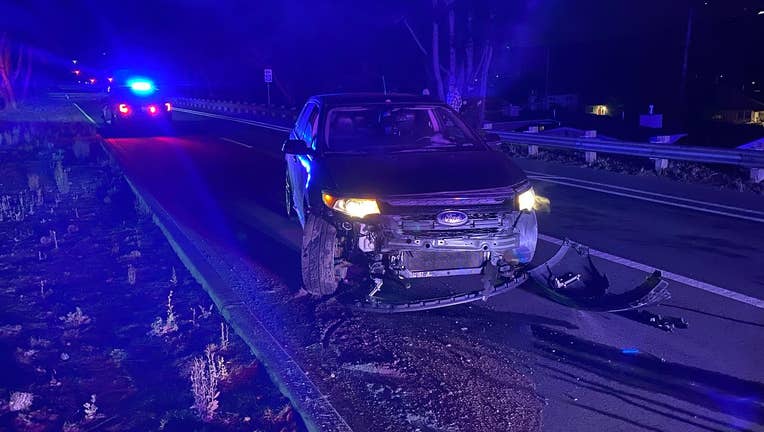 article
SOUTH SAN FRANCISCO, Calif - An alleged DUI driver attempted to elude capture by hiding behind a tree after crashing his vehicle in South San Francisco, according to police.
The single-vehicle crash happened Sunday morning on Junipero Serra Boulevard near Hickey Boulevard, the South San Francisco Police Department said.
Officers noticed the extensively damaged vehicle facing the wrong direction, blocking traffic.
With assistance from the Colma Police Department, officers located the suspected driver hiding behind a nearby tree.
Authorities said the suspect was intoxicated, driving with a suspended license, and had a previous DUI conviction, along with outstanding warrants.
Officers said that the suspect lost control of his vehicle, veering off the road and colliding with a guardrail.
No injuries were reported.