Suspect in fatal Oakland shooting of 17-year-old boy released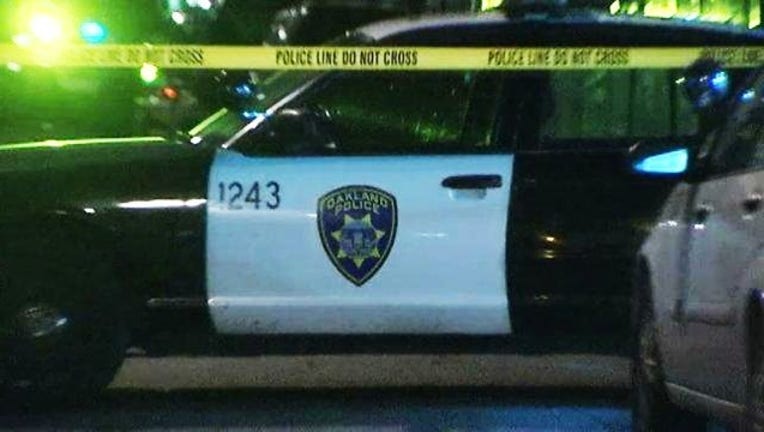 OAKLAND (KTVU and wires) -- An 18-year-old suspect in the fatal shooting of a 17-year-old Oakland high school student on Tuesday night has been released from custody pending further investigation, authorities said.
Alameda County district attorney's spokeswoman Rebecca Richardson said there isn't enough evidence at this time to charge the 18-year-old for the death of Edward McGowan, who was shot during a fight inside a sports utility vehicle in the 7500 block of Garfield Avenue in East Oakland at about 6:45 p.m. on Tuesday.
However, the investigation into the matter is continuing and the suspect could be charged later, Richardson said.
The 18-year-old suspect was also wounded in the shooting and someone who was in the SUV in which the fight and shooting occurred drove it to Highland Hospital, where the 18-year-old was treated for minor wounds and then arrested.
Oakland Superintendent of Schools Antwan Wilson said in a statement earlier this week that McGowan spent most of his high school career at Fremont High School but had recently transferred to Dewey Academy.
Wilson said he was "devastated" to hear about McGowan's death and the communities at Dewey, Fremont High and Frick Middle School, which McGowan previously attended, "are struggling to come to terms with this development.
Wilson said, "It is heartbreaking to see the life of another youth cut short and another family robbed of a loved one."
He said, "Staff members at Edward's former schools have spoken to Edward's relatives and they are dealing with unimaginable grief. I have also reached out to the family to express our condolences, but I realize there is no consolation for the death of a child."