Suspect physically struggles with officers after pursuit of vehicle involved in carjacking, SFPD says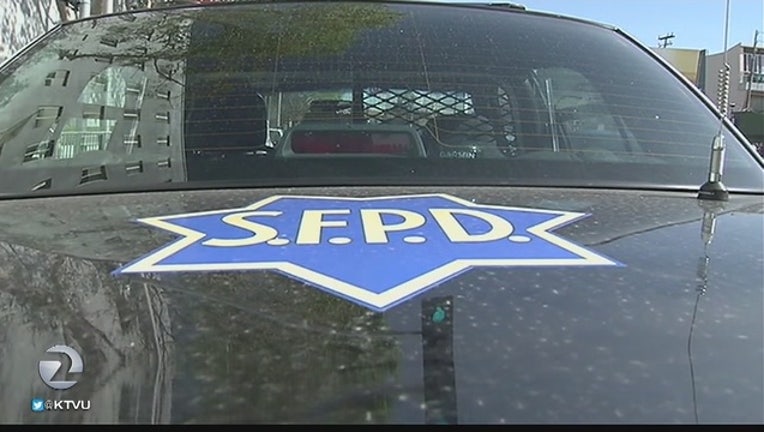 article
SAN FRANCISCO - San Francisco police say a suspect, who was driving a vehicle allegedly involved in a carjacking, is in custody following a pursuit that went from Cow Hollow to the Mission on Tuesday.
Police said at around 2:09 p.m., officers spotted the vehicle being driven in the area of Richardson Avenue and Francisco Street just north of Lombard Gate Presidio. Police said officers initiated a pursuit and that California Highway Patrol assisted. 
The suspect vehicle evaded police until the pursuit came to an end at the unit block of Enterprise Street, an alley near 16th and Folsom streets. SFPD said there was a brief foot chase before officers took the man into custody. 
Police said the suspect refused to comply with officers' commands and that he was involved in a physical struggle before he was arrested. The suspect was taken to a local hospital for non-life threatening injuries. No officers were injured during this incident, SFPD said. 
Police remained at the scene for this ongoing investigation. 
There are no suspects outstanding, police said. 
SEE ALSO: Mission stabbing leaves victim with life-threatening injuries, SFPD investigating