Tesla driver who died in Walnut Creek after crashing into fire truck ID'd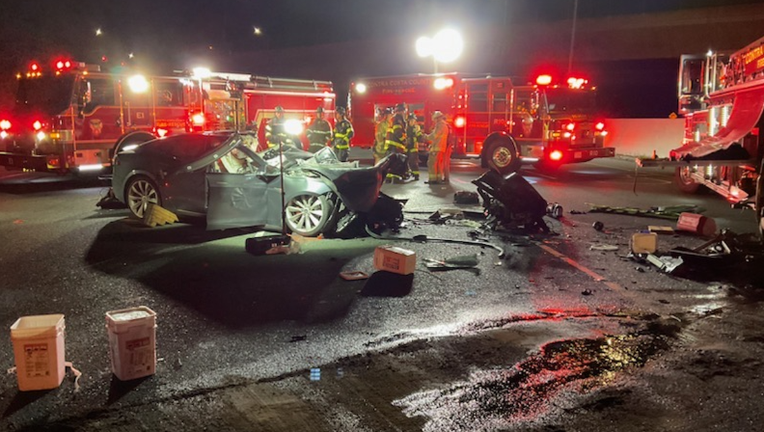 article
WALNUT CREEEK, Calif. - The man who died in a Tesla crash with a fire truck in Walnut Creek has been identified.
The Contra Costa County Coroner identified him as Genesis Mendoza Martinez, 31, of Pittsburg.
On Saturday,his Tesla hit a fire truckon northbound Interstate 680 near the Treat Boulevard offramp, officials said. 
His passenger was extricated and transported to the hospital. Four firefighters were also transported for evaluation. 
Officials have not yet explained why he hit the fire truck.  
It has not been determined whether Mendoza-Martinez was driving the vehicle or whether it was on autopilot, the CHP said.