Tesla finally rolls out $35K version of Model 3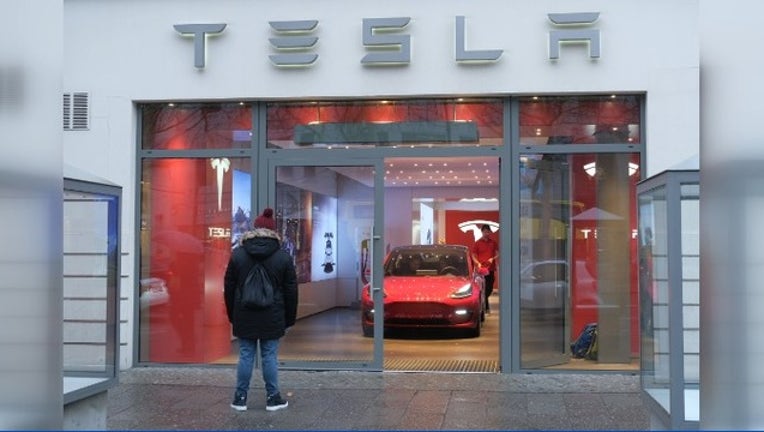 article
(KTVU) - The long-awaited $35,000 version of the Tesla Model 3 is finally rolling out in the United States. The electric car maker announced Thursday that they're making multiple versions of their most affordable Model 3.
But in order to sell the vehicle at a lower price, the company will close the majority of their stores and shift sales worldwide to online only. High-traffic locations will stay open and act as galleries or information centers. 
The "Standard Range" model has 220 miles of range with a top speed of 130 mph and it goes 0-60 in 5.6 seconds. That's what you'll get for $35,000. For an extra $2,000, you can get the "Standard Range Plus," which travels 20 miles further, has a top speed of 140 mph and gets you 0-60 in 5.3 seconds. 
Closing stores inevitably means workers will be laid off. "There's no other way for us to achieve the savings required to make this car and be financially sustainable," said Tesla CEO Elon Musk, per The Verge. "Unfortunately, it will entail reduction in force on the retail side." 
Musk did not give an indication as to how many employees will be laid off. 
Tesla's service system is expected to improve as well, the company said, noting that their goal is "same-day, if not same-hour service" that comes to the customers instead of the customer coming to them. Tesla says potential buyers can now purchase a car from their cell phone "in about 1 minute." They're also revamping their return policy by allowing buyers to take back their car within seven days or 1,000 miles if they're not happy.
"Quite literally, you could buy a Tesla, drive several hundred miles for a weekend road trip with friends and then return it for free," the company wrote in a blog post. 
The $35,000 version of the Model 3 was supposed to roll out around the time it was revealed in 2016, but in order for Tesla to maintain production, the company focused on higher-priced versions of the car. 
Musk said in a press call that long-time reservation holders will have priority for deliveries of the new version.
"We need to assess how many reservation holders wish to buy [the new cars}," he said, per The Verge, adding that this is the lowest sticker price buyers will see for "at least two to three years."