Tesla updating Model S to ease range anxiety, improve safety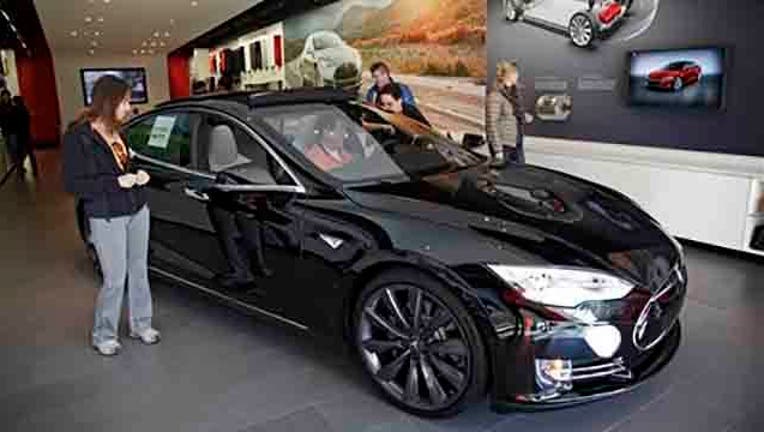 article
DETROIT (AP) — Tesla Motors is updating its Model S electric car to help ease drivers' worries about running out of battery charge.
Tesla's updated software will map out the best route to a driver's destination based on the location of charging stations.
It will also warn drivers if battery power is low before they drive beyond an area where they can charge.
The Model S can travel up to 270 miles on a single battery charge.
The update will also add several safety features, including automatic emergency braking and blind spot detection.
Tesla updates drivers' software for free over the air.
CEO Elon Musk says Tesla is already working on its next update, which will provide an automatic steering option for highway use. That update could be coming in three months.