The 5 second rule' to test if pavement is too hot for pup's paws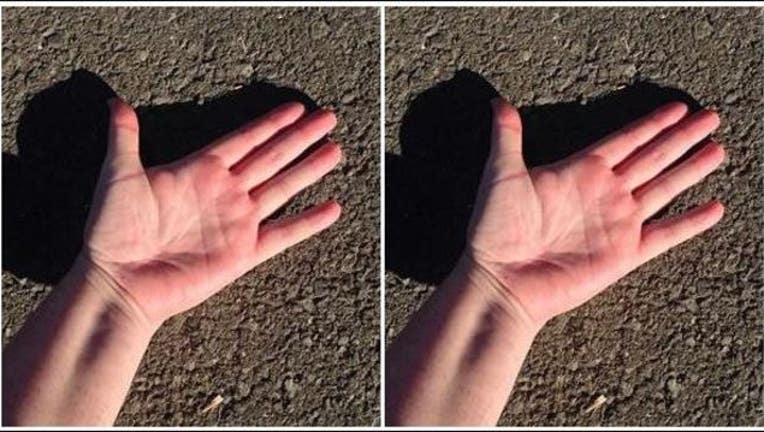 article
SONOMA, Calif. (KTVU) - One simple trick for keeping your pet's paws safe in the summer is currently going viral after it was posted on Facebook by Moon Valley Canine Training in Sonoma, California.
The five-second rule: Place the back of your hand on the pavement. If you cannot hold it for five seconds, it's too hot to walk your dog.
The simple, yet effective trick has been shared over 100,000 times on Facebook already. So don't wait for your poor pup to do the "hot potato" dance, take just five seconds to check out that pavement before your walk.