Touching sonogram image shows dying twin holding sister's hand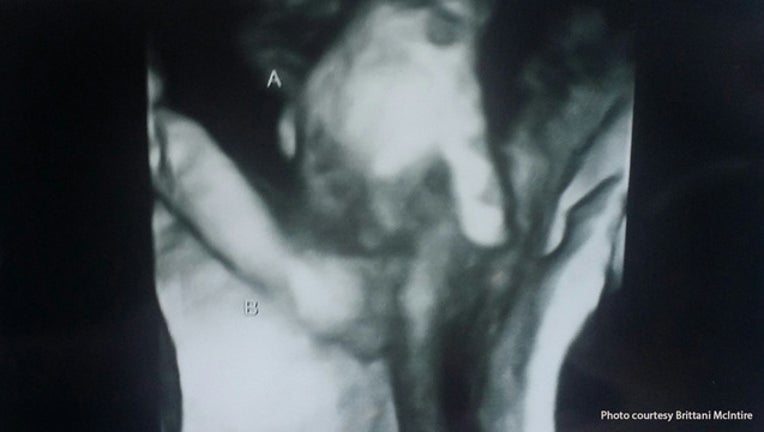 article
HUTCHINSON, KS -- A Kansas family has a touching moment during a very difficult time.  A sonogram this week shows a twin, who is not expected to survive, holding the hand of his sister in the womb.
The McIntire family, expecting fraternal twins, was given the unfortunate news that they may only go home with one baby.
Doctors say the boy has a hole in his heart and an abnormal brain.  The boy, named Mason, only weighs nine ounces while his sister, Madilyn, weighs more than two pounds.
His only chance of survival would be heart surgery," Brittani McIntire says, "but they wouldn't do heart surgery on him because of his brain."
The family is leaning on their faith and each other.
"We know that we have a piece of them together that will last forever and is special to have," Ian McIntire says.
"I know I'm holding him, I'm carrying him but I just want to be there for him. And knowing she's the only one who can actually be there and holding onto him through it, so it's comforting to know that if he does pass he won't be alone," Brittani McIntire says.