Two arrested in connection with assault that killed transient in Santa Rosa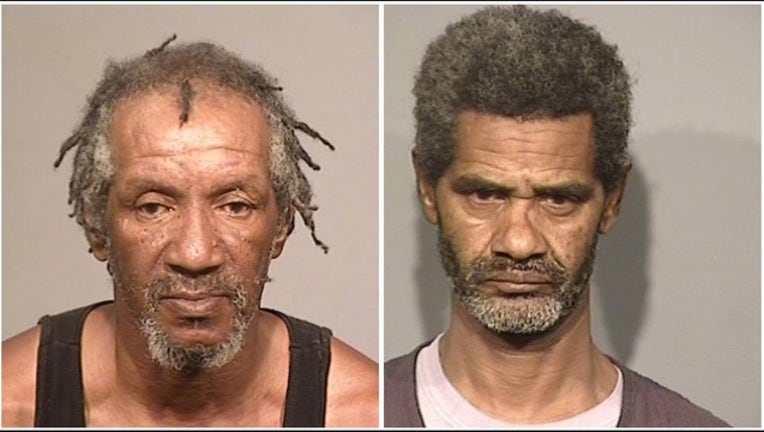 article
SANTA ROSA, Calif. (BCN) - A second suspect has been arrested in connection with an assault that killed a man Thursday night in Santa Rosa, police said Friday.
The victim, a 50-year-old man, was found dead in the 900 block of Piner Road after a woman who reportedly witnessed the fight ran into the El Brinquito Restaurant at 810 Piner Road and reported a man was getting beaten with a stick behind a nearby business.
Police arrested 62-year-old William Amons on suspicion of murder for the killing. But, after interviewing witnesses, investigators determined that a second suspect was involved and also arrested him.
That suspect has been identified as 55-year-old Solomon Fret.
According to police, Amons and Fret, both transients, confronted the victim, also a transient, over a dispute regarding a bicycle. Amons and Fret then allegedly grabbed blunt objects and repeatedly struck the victim in his upper body.
The victim died at the scene, police said. His name has not been released pending notification of his family.
The fatal assault occurred behind a business on Piner Road, along the Russell Creek path, where several tents are located, according to police.
Police are still investigating the incident and are looking to identify and interview others who were present at the time of the assault. Anyone who may have witnessed it is encouraged to call the Santa Rosa Police Violent Crimes Team at (707) 543-3590.