Two men wounded in Berkeley shootout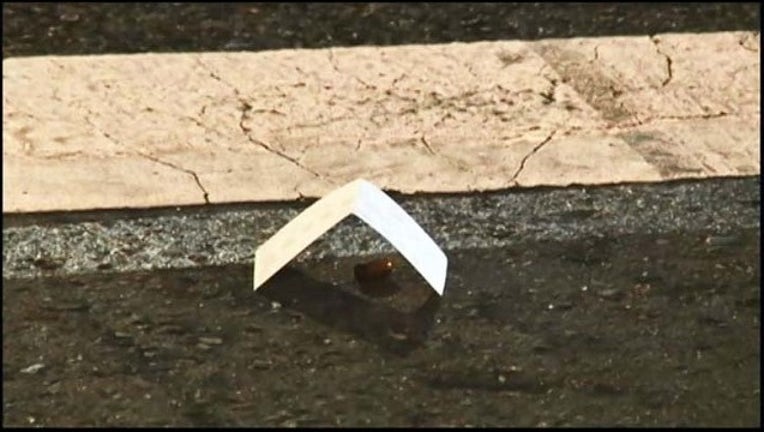 article
BERKELEY, Calif. (KTVU and wires) – Two 20-year-old men were wounded early Monday morning during a shootout on a Berkeley street, authorities said.
Berkeley police spokeswoman Jennifer Coates said both men were expected to survive their wounds.
"They are expected to survive, but they do have very serious injuries," she told KTVU.
According to authorities, the shooting took place at around 1:44 a.m. at the busy intersection of Ashby and Shattuck Ave.
The men were sitting in a car when the vehicle was riddled with bullets in what police said might have been rolling gun battle.
More than 20 bullet casings littered the street and a nearby apartment complex and gas station were struck by stray bullets.
One local resident reportedly awoken to find a bullet in his bed and a clerk's window of a nearby gas station was shattered.
The two wounded men pulled into a nearby Chevron station and were treated there by emergency workers. They were rushed to the hospital, but their condition was not known early Monday.
The incident remained under investigation and the normally busy intersection was closed during the morning rush hour.