UC Regents commit to audit recommendations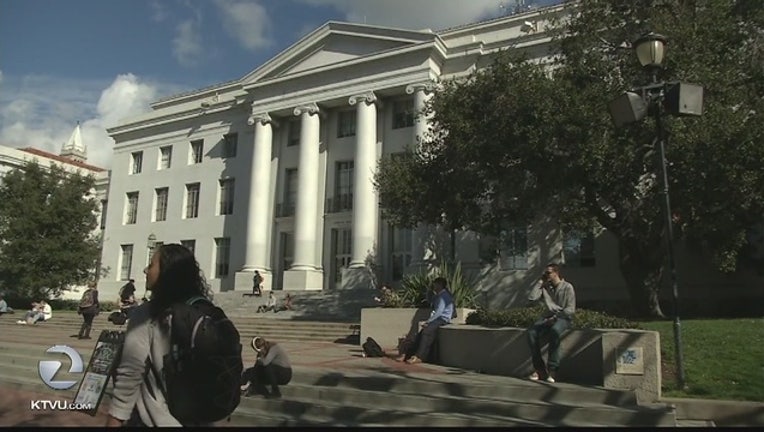 article
SAN FRANCISCO (AP) -- The University of California Board of Regents vowed to implement audit recommendations to improve the budgeting practices of the president's office following a stinging state audit, but took pains to praise President Janet Napolitano and even question the report's findings. 
State Auditor Elaine Howle briefed the UC Board of Regents Thursday on findings that administrators failed to disclose $175 million it had saved by spending less than budgeted and requesting increases based on previous years' overestimated budgets. The board oversees the 10-campus University of California, considered among the most prestigious in the country. 
Howle said she meant no disrespect to Napolitano, a former U.S. Secretary of Homeland Security, but her job was to survey budgeting process and practices.
"And the Office of the President is not doing a good job," she said. 
Napolitano disputed findings that her office hid $175 million and said much of the money is committed to system-wide university programs, leaving a much smaller amount --about $38 million-- in reserve for unexpected expenses. 
Still, she and the board have committed to implementing the audit's 33 recommendations to improve transparency and spell out policy. 
The audit drew bipartisan legislative ire and prompted California Gov. Jerry Brown to withhold $50 million from the UC system's budget to "hold their feet to the fire."
Some board members complained about poor press coverage, and thanked the auditor for clarifying that the president's office did not commit malfeasance.  
"I was delighted when I found out we had the possibility of Janet Napolitano as our president. I'm still delighted. She has a record of being someone of great character who is visionary and gets things done," said Regent Norman J. Pattiz to Howle.
"I think, frankly, you lucked out that the president agreed to all of them."
Howle also criticized the president's office for intentionally interfering with the audit by screening survey responses of individual campuses. Napolitano has apologized for the way her office handled the investigation.
The governing board of one of the most prestigious public university systems in the country also is scheduled to vote on a proposal to cap out-of-state undergraduate enrollment at 18 percent. 
This is a touchy subject for a public university system that benefits from higher out-of-state tuition but hears complaints from California undergraduates who say they are being squeezed from coveted spots by wealthier nonresidents.
State lawmakers last year withheld $18.5 million unless the system adopted a cap. 
Four popular campuses that currently exceed the 18 percent cap will be allowed a higher cap pegged to next year's enrollment. Those campuses include UC Berkeley at 24 percent; UC San Diego and UCLA at 23 percent; and UC Irvine at 19 percent.