UC workers return to work after 3-day strike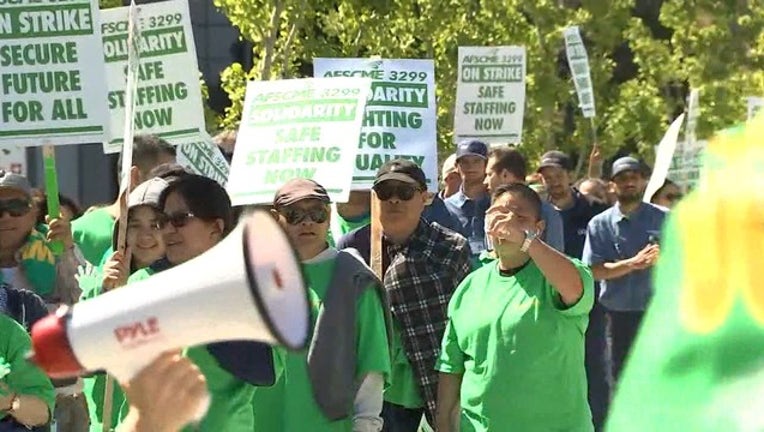 article
SAN FRANCISCO - University of California workers returned to work on Thursday, following a three-day strike
Union members said the walkout was aimed at putting the labor dispute in the spotlight and show how important they are to the UC system. Other UC employees, like UCSF nurses, also walked picket lines to show support. The workers union wants UC managers to come back to the bargaining table, and tackle big issues include salary and health care.
UC  management has said that the union demands, a 20 percent salary increase over three years, is too much money and the system can't afford it.
Thousands of surgeries and medical appointments were canceled during the strike.