Undocumented UC Berkeley student returns to Bay Area after being held by ICE since Dec. 30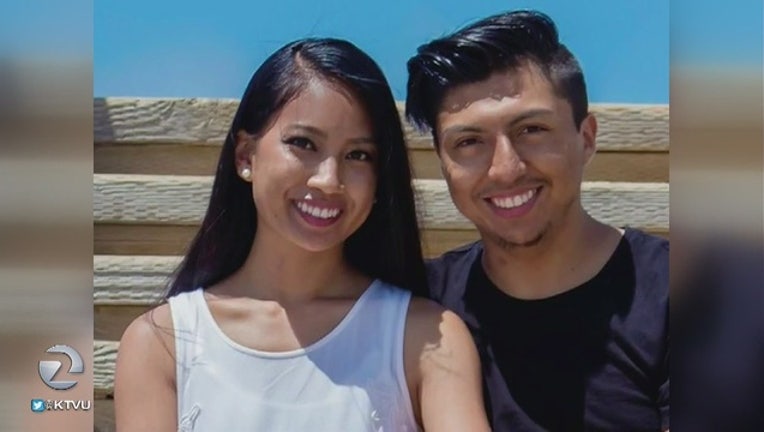 article
OAKLAND, Calif. (KTVU) - A University of California at Berkeley pre-law student who has been held by immigration authorities in a private prison facility in Southern California since the end of December is returning home Sunday evening. 
Luis Angel Mora Villota, 20, was held for violating the conditions of his visa. A staff attorney at the East Bay Community Law Center has been providing legal services for Mora through UC Berkeley's Undocumented Student Program. She announced that he was being held at the Otay Mesa Detention Facility in San Diego County.
"There's no reason to detain him. He's not a criminal. He's not a flight risk," Lal told KTVU on Friday.
Mora was visiting Southern California on winter break when he made a wrong turn and ended up at a border checkpoint roughly 25 miles north of the border in an unincorporated area of San Diego County. Mora was taken into custody for violating the terms of the temporary visa that he was issued for a six-month period in 2009, according to an ICE spokeswoman.
But Mora was a child then and did not have suitable resources to go through the proper steps when he was 18, Lal said. Mora was 11 he came to the U.S. -- legally, his lawyer said. He accompanied his mother when she was seeking medical treatment for cancer. Mora's mother left after he started college. He was born in Columbia, but his family comes from Ecuador, according to Lal.
The hashtag #FreeLuis began surfacing on social media with activists urging the public to call for Mora's release. 
There's expected to be a dozen or so UC Berkeley staff members and students at the terminal to greet Mora on Sunday.
"We will personally welcome Luis back to Berkeley at Oakland International Airport this Sunday," said Lal.